More than requirements or demands per se, at Casa Sauza we look for those suppliers who can offer a high quality margin in their services. Aside of supplying the product that Sauza needs, of course.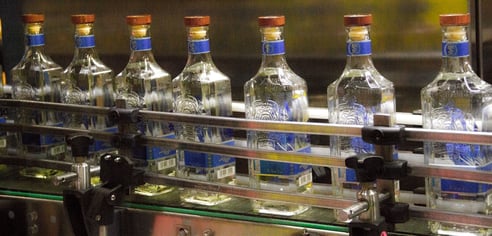 In this tequila company, we take special care in hiring those suppliers who are fully trained and thus capable of guarding the quality, respect and credibility of our brand before all our clients and associates.
Aspects That we Take Into Consideration When Choosing Our Suppliers
Quality is the most important aspect that we take into account when choosing new suppliers. We always try to find those companies that can match up with the high excellence standards that this tequila house has offered during all these years and wishes to continue offering to all our clients.

Therefore, companies that want to become Casa Sauza's suppliers, must embody some specific characteristics in order to develop solid and strategic alliances with us.
What does Casa Sauza Ask For In a Supplier?
In this tequila house we've accomplished a long yet successful learning road with all of our suppliers, since we take charge of training, guiding and motivating them so they can also grow their production, alongside with ours.

We always seek to have a win-win relationship with all of the companies that directly or indirectly work with Casa Sauza. Beyond the monetary earnings, Sauza works on generating value both for ourselves as well as for our suppliers by means of the improvement of productive processes. By doing, our suppliers develop better productive processes in their production as well.
Processes Assessment
It is crucial to us that all of our suppliers keep improving themselves over time and that they constantly grow so their development doesn't decay. Which is why we've developed a Continuous Improvement Program. In this process, we take care of annually interviewing all of our providers and then give them our feedback in return regarding their performance. We take this 4 dimensions into account:
The quality of the material
The logistics that each provider carries out in order to deliver the material
The benefits that the bring to Casa Sauza: savings strategies, improvements, growth and development.
The delivery time of the products.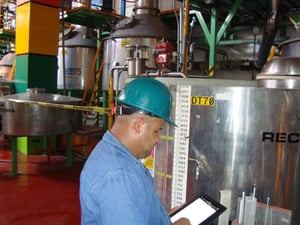 The objective that Casa Sauza has when implementing this process, is to always find a way for its suppliers to grow and at the same time, have us grow with them. By creating open communication channels on both sides, we've been able to reduce production defects and optimize processes, which allows us to achieve an ever improving efficiency in the products that we make.

We also worry about having a constructive relationship with all of our providers, we even implemented the Continuous Improvement Program in order to increase their quality indicators of their production. We have also taken care of knowing the whole process (step by step) that they carry out in order to obtain the final product that is finally delivered to us.

So this is how we've achieved optimal production processes and the delivery of our products in excellent conditions. Being a Sauza supplier is not only a business, it is also a whole learning experience.

If you are interested in knowing more about how we work and our working philosophy, you can either click on the links below or even come and visit Casa Sauza yourself!
Come and visit Casa Sauza and see for yourself how the modernization of our production processes delivers the purest tequila that you will find in the market.