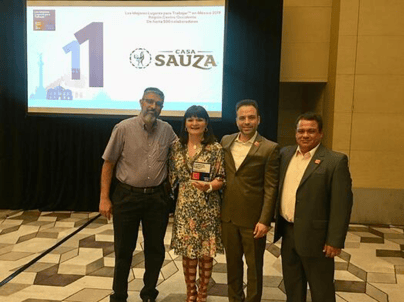 Casa Sauza was once again awarded as a Great Place To Work in 2019. The award received was 1st place from the Western Region of Mexico.
Since 2012, Casa Sauza has positioned itself among the 100 Best Companies to Work For in Mexico and 2019 was no exception, since based on the results of the national ranking of Great Place to Work, this year Casa Sauza once again received this recognition.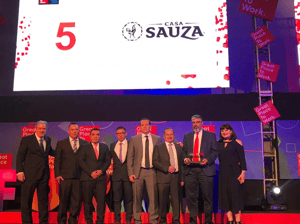 We got 1st place in the Western region of Mexico and the 5th place nationwide, within the category of Companies with 50 to 500 employees, in which Sauza competed with at least 100 of the best companies to work for in Mexico.
These awards were presented by the Great Place to Work Institute.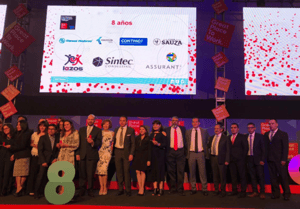 During the ceremony, we were also recognized for the 8 c
onsecutive years of being within the ranking of the 100 best companies to work for in Mexico.
This means that we've built a workplace at where we care most about our relationship with our collaborators, which is built in an environment of trust, camaraderie and pride, a place where people enjoy doing what they do.
Having the best quality processes and systems isn't enough to produce the best tequila, we must also have the best working teams, they're the most important capital of the company.
"Our collaborators always give their best to meet the objectives of the organization, which builds an environment of empowerment and trust," says Nancy Montoya, Director of Human Resources at Casa Sauza. "Excellent places to work are built day after day based on the relationships held between collaborators and leaders," added the director.
At Sauza, we are a great family and our people feel proud to belong to the company.
In our following blog, we'll tell you all about the awards we received this 2020.
Come to Sauza and get to know our people and our production plant. We're waiting for you!