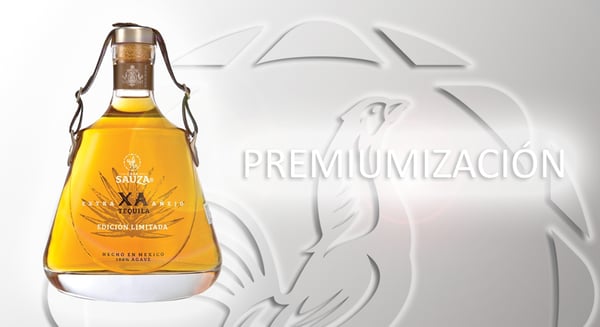 Throughout our 11 years of working in tequila production, we have found that one of the most important parts of production is the consistent innovation of composition materials. Today, regular, high volume and low volume products are better known as Premium or Super Premium tequila.
Growth of the tequila market
The future of the tequila market is looking good. Growth has developed in a slow but stable manner, especially with the United States as one of its main contributors––although Mexico also plays a very important role in market growth.
High-end tequilas
In the US, high-priced tequilas have shown an upward trend in sales, making artisanal tequilas the greatest contributor to market growth.
In Mexico, this kind of tequila is also experiencing rapid growth in value more than volume. Innovation and new products have increased the growth of Premium and Super Premium in the market.
Because the idea of premiumization has become a global trend, many companies that produce liquors and spirits have adopted new sales methods.
High cost vs. high quality tequila
Though premiumization is an attractive term, it has come with much controversy. "Premium" titles are often associated with high-quality, and therefore high-cost, though this may not always be the case.
At Casa Sauza, we have been working on changing the significance of premiumization for 8 years, using TPM methodology.
With this technology, we can produce high quality products using the best materials and excellent raw ingredients without increasing spending. For this, we have opted for a development framework in order to efficiently cut down on costs like time and money.
In my next blog, I will be sharing our challenges, experience and achievements in premiumization and product development.
Come and visit Casa Sauza and see for yourself how the modernization of our production processes delivers the purest tequila that you will find in the market. Cheers!