At Sauza, we work with an Autonomous Maintenance system, using the TPM (Total Productive Management) tool.
What are the TPM interventions?
It's when a work team (made up of our director, area leaders, managers, union staff, administrative staff and suppliers), comes to the area they'll study to carry out TPM Interventions right in the area.
Among the activities they perform during this intervention, is the application of one of the TPM procedures known as LALI, which means the following:
Limpieza (Cleanliness)
Ajuste (Adjustment)
Lubricación (Lubrication)
Inspección (Inspection)
Of our production equipment.
Importance of Carrying out TPM Interventions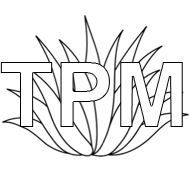 The importance of carrying out TPM activities and interventions is to monitor and maintain the production equipment as well as our production areas. It's important that as operators we register the following in a check list:
The frequency of these interventions
The date they are carried out
The material needed
The kinds of oils to be used
The kind of tools that are needed
TPM covers all of this; the knowledge of your equipment and what you need to do for its optimal maintenance. It's so extensive that it even allows us to evaluate the quality of the product as part of the production process.
It's important to know the GEMBA (workplace) and to know what moves what, what pushes what, and to have the best understanding and knowledge of our work team.
Autonomous Maintenance Steps
Initial cleaning
Elimination of dirt sources and hard-to-reach areas
Tentative Lali standards
General inspection
Autonomous inspection
Standardization
Autonomous management
Benefits of Implementing TPM Culture at Sauza
Developing skills to maintain and manage conditions
Identify anomalies in work teams
Equipment repair
Understand the relationship between quality and precision of the machine, as well as with the equipment and its operation.
How Has Autonomous Maintenance Helped Me as a Sauza Worker?
Achieve higher efficiency in learning the philosophy and methodology of improvement
Job and human development
A clinical eye to solve abnormalities
Teamwork

The main objective of the TPM is to finish building the daily management system.

This work culture has led us to:

Have a different vision
Feel even more committed to the company, as well as with the quality of the product
Carry out everyday actions with more precision
Get to know our area in a deeper way

Learning what may fail and know how to improve it, is a tool in which Sauza has been a pioneer: in launching a new working culture and instilling in his staff the awareness of this new culture, from which we all benefit.

Adapting to a new culture has not been an easy task but, with the accompaniment of consultants and managers, TPM has become a new culture for all of us who proudly work for CASA SAUZA.

Come to Sauza and get to know all about our tequila production processes right at our production plant. We are waiting for you!