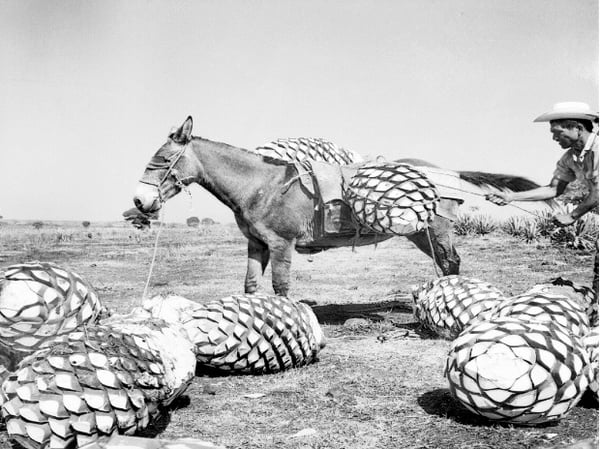 On several occasions I've had to listen and even smile -with some discomfort- to some "fans" who discuss or question the processes of tequila-making, regardless of the brand or NOM that makes them. I have talked with them, known and even learned of the different criteria that each of the distilleries has for the development of our national drink, and I've realized that is that the lack of communication and maybe some minor ignorance, that has developed in some people -not all-, a misinformation about products traditionally made or "handcrafted", to use their words.
What is Handcrafted?
Let's start with the basics, the description of the word handcraft. It makes reference to the work of a craftsman. It is usually carried out in one or more manual ways by a person, without the help of machinery. Or it is the aphorism of some art expressed in the elaboration of objects or products in which each piece is different from the others.*
So, how can we tell if a tequila is handcrafted? Do we thoroughly know each of the processes that is has gone through?
How is a Handcrafted Tequila Made?
Currently, the tequila industry has grown by leaps and bounds. However, if we wanted to produce a handcrafted tequila, we would have to at least come close to the following practices:
Count with wild agave plantations of not less than 10-12 years old
Bring these agaves from remote places to the tequila production area on the back of animals or carried by a person.
Cook the agave pineapple in a rustic way, either underground or in rustic ovens fed with coal and firewood.
For the extraction of the agave juice, we would have to count on methods such as the tahona (heavy stones pulled by animals). No mechanical help -such as tractors or engines- should be allowed.
Fermentation would have to be carried out by natural means, that is to say at room temperature and with wild yeasts, for several days.
Finally, the distillation would have to be carried out by direct fire.
For the bottling, the elaboration of the label would have to be done of course by hand, and the tequila's bottle would have to be made of blown glass or some other rustic-material amphora should be used.
After reading all of the above, it would be interesting to ask this traditional tequila fans, if the companies that they have as such, really produce handcrafted tequila. The thing is, even the most "traditional" producers carry out mechanical processes and use technological support for more than one of them.
There may be brands that produce tequilas by means of more traditional methods, but they always count on current technology and most of all, renewed methodologies.
Within all the recipes, methodologies and ways to make our national drink, I think there are NO "bad, handcrafted or industrial" tequilas, only different practices that give a different touch to each of them.
At Casa Sauza and Beam Suntory, we believe that far from producing basic products that add no value to the consumer's experience, we should focus on producing high quality products, encouraging always the development of each of our staff's members involved in the process. In addition, we also believe in fostering harmony with the environment.
Finally, I believe and defend well done and articulated processes, whether they are traditional or industrial. It is clear to me that each one makes its own recipe but, before applying the handcrafted adjective, we must first inform ourselves about what it really means to be a truly handcrafted product.
I also think that it is valid to give an opinion, but always based on the right information about the different tequila versions. All of these versions are a great way to show the greatness and variety of our culture.
Let's promote the responsible consumption of our national drink, but above all, based on reliable information. Remember that after all, we are in a modern and globalized world, and that technology, when used well, is a great tool for improvement. Let's not be afraid of approaching our contemporary (technological) reality, with our feet rooted on the legacy and tradition that comes with us a Mexicans.
Come to Casa Sauza and see on-site our 145 years of heritage and legacy within the tequila industry.
*According to the RAE and the Oxford Spanish Dictionary.