Our beautiful and beloved Mexico is one of the countries that has a highest level of Biodiversity in the world, and within these natural riches, lies the agave. There are around 300 species worldwide, from which approximately 159 are found in our territory. Its area of origin is the arid region that today is found between northern Mexico and the southern United States. It is estimated that the genus began to diversify 12 million years ago.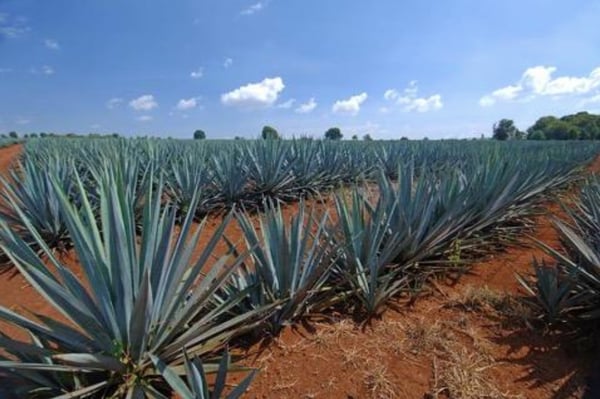 The product from the agave that is best known by a majority is the spirit drink called Tequila, however, with the great diversity that this species has, we can't be surprised to learn that there are many products that can be made from the agave plant.
The meaning of the word agave comes from the Greek αγαυή, which means "noble" or "admirable". It makes reference to a genus of monocotyledonous plants, usually succulent, belonging to the Agavácea family. They receive numerous common names, such as agave, pita, maguey, cabuya, fique or mezcal, among the most known ones.
The products derived from the agave plant can be found in several business branches, such as medicine, food, fuel, cleaning, cosmetics and recycling.
Here are some examples of agave products:
Agave syrup and fructans
Biofuels and fertilizers
Biodegradable plastic bags
Treatment for diseases such as Cancer and Alzheimer
Building materials
Soaps and detergents
Hair treatments
Bug repellent
Handcrafts
One of the most successful products is the agave syrup or nectar, which is used as a sugar substitute. In addition to being an organic and healthy product, its taste makes it perfect for desserts, beverages and sweets. Among its properties we find it has a low glycemic index therefore, it doesn't increase blood sugar levels. It's also recommended when trying to reduce bad blood cholesterol, as well as to increase the levels of energy since its nutrients and its fructose help to constantly moderate and manage sugar levels. It's rich in calcium, so it's usually recommended to treat and prevent complications in the bones.
This is one of the products that you can find at the souvenir shop of Quinta Sauza at an affordable price and in two presentations: light and dark. The latter, having no color extraction process, has a more intense flavor.
The use of natural products made from plants becomes a balance of our body with nature, so we also try to offer this option to our customers with a variety of natural products, such as creams, masks, soaps, bug repellents, sunscreens, as well as soaps and shampoos, which have great acceptance among our visitors.
The agave is such a kind plant that after getting its juice, in the case of Tequila production, the remaining fiber is used to make handicrafts and accessories such as earrings, necklaces, bracelets, handbags, key rings etc., which besides being very original items, they help us maximize the uses of the plant.
We invite you to visit our production plant and Quinta, which in addition to being a unique place, has a store that offers the products mentioned above.


Sources of information: