In my 4 years of experience working in IT (Information Technology), every day is full of challenges and new experiences that improve way we work. However, the challenge is to stay ahead of the rapid advance of technological devices. Discover the way we approach this at Casa Sauza.
The technological devices are a current topic and are progressing faster and faster. Because of this, we must be prepared to walk in sync to stay current and competitive. We are always innovating our employees' technological devices so they will always be able to work at their best and most efficiently. We consider ourselves a technological company with innovation in the tequila industry.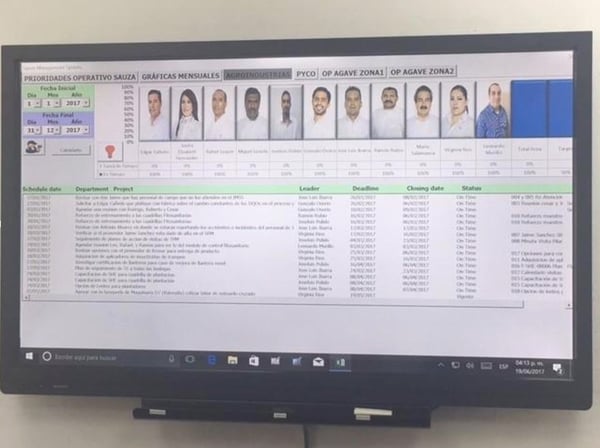 The new technological devices that we use at work are:
Touch screens
Tablets / Surface
Professional Laptops
Smart phones
These devices have not only helped us to automate our administrative and operating processes, but also to stay in constant communication with the entire Casa Sauza team through mail, chat and voice.
We have users outside our main office (Tequila, Jalisco) and these devices allow them to communicate and connect in real time.
When we first use a technological device, it can be scary to think that pressing a button in the wrong way will cause the device to no longer work. But to avoid that thinking, we have the Department of Learning and Development. It supports us and teaches our employees how to use them. Over time employees become self-taught and discover new features that make them become expert users.
Why touch screens?
I want to share with you the experience of why there was a need to adopt touch screens in our offices and boardrooms. It has helped us expedite how meetings are held. Previously, a person was needed to pick up documents and prepare for the meeting. Today, with the touch of a screen, we can all be in the same meeting.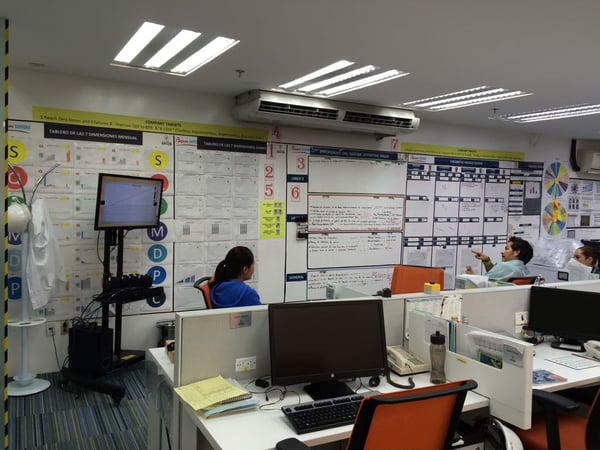 Advantages of touch screens on the production line
Working together with Juan Ramón Flores, lead packaging specialist, we conducted an exhaustive search with local and foreign suppliers with the objective of finding a touch screen that would meet our needs and comply with security policies.
After analyzing and testing several options we decided on a touch screen that not only gave us the magic of knowing what was happening in real time in our process areas, but of using it as a chalk board to be able to take notes and as a wireless projector.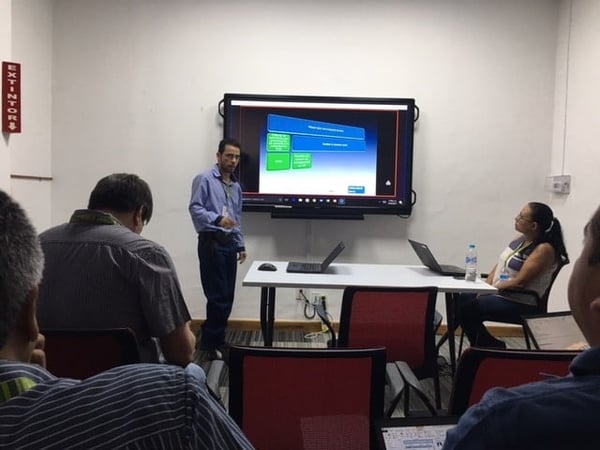 With the use of touch screens, not only do we meet a requirement, but they also help eliminate projectors, flip charts and contribute to the environment by reducing the use of paper. The first screens were a success in the packaging area. Later they were added to our conference room and meeting areas.
Stay tuned for my next blogs where I will be sharing more experiences with our technological devices and tell you about some new ones that will be rolling out.
"Casa Sauza never stands still"
Come and visit Casa Sauza and talk to our experts yourself!