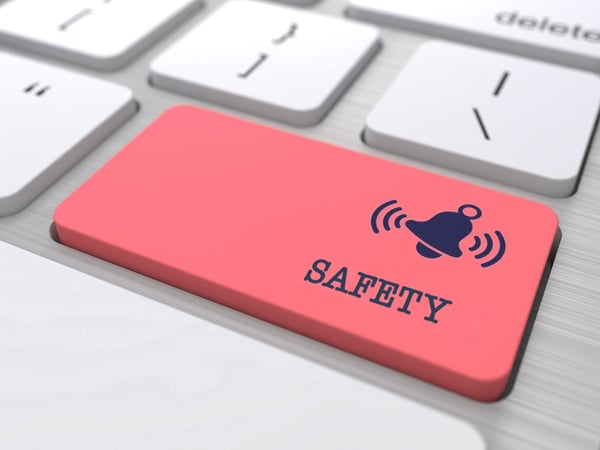 In every company there are certain risks for employees. In fact every industry operates with machinery, transport systems, chemicals and sometimes extreme high temperatures or other working instruments that represent risk factors with different magnitudes. Read how Casa Sauza addresses safety on the job...
With regards to safety, most important for Casa Sauza is the expertise of our employees that manage high-risk processes; the existing safety systems that are in place; and ongoing training for our personnel.
It is possible, and sometimes even simple, to reduce exposure to risky situations. It is also possible to avoid great human losses if everyone at our company is trained to prevent and solve situations of risk.
During these 23 years that I have worked at Sauza, I have seen and participated in training exercises that demonstrate a fundamental part of the company - the safety and protection of our workers. Casa Sauza does what is needed to ensure that its workers carry out their jobs safely and in turn protect to those are around them.
What requirements are needed to work safely?
Be knowledgeable about your job and be able to operate work machinery

Know the protective clothing and equipment required to operate machinery

Be knowledgeable of the main sources of energy with which you will be in contact

Know how to control those energy sources by using locks and cards to avoid an accident

Draw up a safety map of the equipment
What is safety map
A safety map is a drawing of the machinery that identifies its main source of energy, its location, how to deactivate them and finally how to lock them. This map is useful and essential when intervening in the mechanical processes of the equipment. It is the first tool that is used to protect ourselves and to avoid an accident with dangerous energy.
A second essential safety tool at work is the safe work plan.
What is a safe work plan?
A safe work plan is a prior analysis that is performed to identify risks for non-routine activities.
It also serves to identify the hazards that may exist with the machine; to establish the operational controls that will help protect us; and provides the safest plan of action when operating or intervening in equipment or machinery malfunctions.
There is a third essential tool to perform our work safely when handling dangerous energy. This is the application of the LOTO System.
What is LOTO?
The acronym in English is "Lockout-Tagout". This requires padlocks and warning cards near those sources of energy that could present a danger to workers.
The LOTO process should be completed by each person who could be exposed to a source of dangerous energy inside and outside the equipment.
Warning cards and padlocks must be placed for each source of energy in the equipment, as well as for each of the workers who are intervening. These warning cards and padlocks are personalized and can only be removed by the person who put them there once the work is completed.
If you are interested in learning more about how to strengthen security in your workplace, stay tuned for my next blog.
Come and visit Casa Sauza and see for yourself how the modernization of our production processes delivers the purest tequila that you will find in the market.