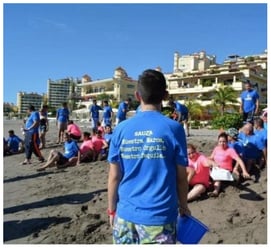 I am proud to work for this company. Being able to be and feel that in this team, we are a great family, sometimes we even spend more time among colleagues than with family. This makes you see them as a part of your life. Working in this work environment is also part of the satisfaction that working here brings.
Grateful for Sauza
Casa Sauza gave me an opportunity when I needed it most. They believed in me and in my abilities, and I am grateful for it. But I also feel very grateful for everything they've taught me during these 14 years that I've belonged to this team, for the patience they showed at the beginning of my process, and for never giving up on me.
I also thank them for continuing to bet on the entire team, to help us become more competitive, for encouraging people with values. I have no other words than "thank you" for the team, I am very proud to belong here and to be able to say that I work for Casa Sauza.
Who is Casa Sauza?
It is a tequila producer located in Tequila, a municipality in the state of Jalisco, Mexico. It was founded in 1873 when Don Cenobio Sauza started the La Perseverancia distillery.
Working at Sauza
What I've learned in this company is invaluable. I am currently working as a bottling technician A.
It is always important that you feel at home when you are at your workplace. You should be able to feel like you have the chance to be heard and that you are a part of everything the company is, including its achievements.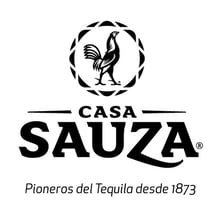 For me, this company means development, innovation and teamwork. At Casa Sauza, I have grown personally and professionally. I have witnessed innovation, automation, in every process that we develop. All the decisions are made as a team here.
It's a source of pride for me and for most of us who work here at Sauza, to be able to answer to those people who ask: "where do you work?", to tell them: "at CASA SAUZA". Why? because it is a company:
That's socially responsible
That cares for the environment
That cares for its people, for its community
That works for the development of its brand and its position at a worldwide level, as it's done up to this day
The work that each one of us makes here, is our contribution to make of this company, one of the best, se we always feel proud of belonging to it. This is Teamwork!
If you want to learn more about Sauza, you can come and take one of our guided tours. Learn all about the production of tequila, from planting the agave, to the final bottling of the drink. We are waiting for you!