In my 10 years working at Casa Sauza, I have learned that continuous improvement is a part of world-class organizations, an objective sought by all companies that want to be profitable and productive, and I have seen that one of the best tools to optimize resources of a business unit is Lean Manufacturing.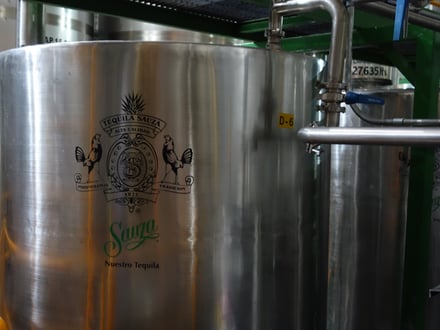 Which are the three main challenges of every business organization?
Every company's target is to be productive, competitive and profitable. However, these goals become a real challenge which not all organizations can face, specially in this world where the business environment is too volatile and circumstances change from one moment to another.
This is why in 2008 Casa Sauza, which is located in the heart of Tequila, decided to implement the Continuous Improvement Program, where Lean Manufacturing is one of its most important tools. The main promoter of this journey was -and still is- Ing. Servando Calderón, along with his senior management team, who shapes the strategic level of our company.
What is Lean Manufacturing?
It's an Continuous Improvement tool that helps getting rid of the main activities and waste that add no value to a company and its goal is to see results in the productivity, competitiveness and profitability of the business.
This tool was designed by the automotive company Toyota in the post-war era (World War II), when Japan was devastated by the war and its industries were affected by it. At that time, Toyota was in no condition to compete with other companies of its industry, like the American companies, who were leaders in the automotive business back then. This pushed them to develop manufacturing and management tools which in the end, positioned them as the worldwide No. 1 automotive company (2007), one with the best quality standards and the most profitable and productive company of the industry.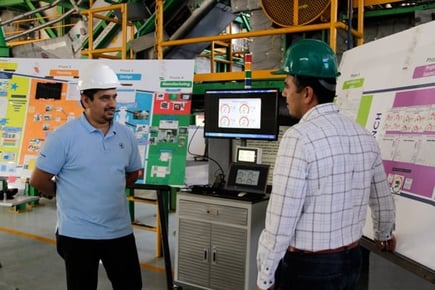 Lean Manufacturing Results
LM in nowadays carried out in many companies all over the world, and in many different business branches, positioning itself as one of the best tools of its kind.
Examples:
Toyota
Ford
John Deere
Parker Hannifin
Textron
Illinois Tools Works
Intel
Caterpillar Inc.
Kimberly Clark Corporation
Nike
Casa Sauza's main objective is to position itself among these 10 companies and become a worldwide class company by the year 2020. It sounds far in time but it is really right around the corner. We are 2 years away from our goal. Casa Sauza is the only company of its kind that uses a fairly robust operational system consisting of several tools for Continuous Improvement, which include of course, Lean Manufacturing.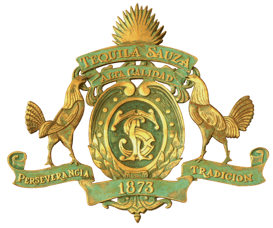 We started this journey in the year of 2008, when Casa Sauza's directives decided to implement this and other tools that would take the company to a planned goal. After10 years of traveling down this road, we can say that decision taken was in fact a good one, since Casa Sauza is now positioned as the No. 2 company for the production and commercialization of tequila in the global market (from a list where the 5 most important companies represent the 66% of the market producing 17.1 millions of boxes of 9 liters).
The distribution of Casa Sauza is very much in line with the distribution of the entire industry: 62% to the United States, 31% in Mexico and 7% to the rest of the world. We currently ship to Japan 65 thousand boxes of 9 Lt .
Know more about tequila production and Casa Sauza's operational system here:
Applying Planned Maintenance to Administrative Processes
Managing Change in Tequila Production
How to Improve Quality on a Production Line
What Does it Take to Become a Sauza Supplier?
Quality in the Supply Chain of Casa Sauza
Come and visit Casa Sauza and see for yourself how the modernization of our production processes delivers the purest tequila that you will find in the market.