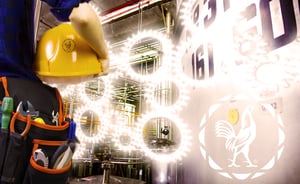 Well, I will tell you here how I cooperate in the life extension and great performance of our industrial equipment. We achieve this by making two of our pillars work together:
Autonomous Maintenance and very close to it, Planned Maintenance.
We have a Autonomous Maintenance intervention every 8 days.
What do we do during this maintenance?
Well, all of our equipment uses the LALI tool, which means:
Limpieza (Cleaning)
Apriete (Tightening)
Lubricación (Lubrication)
Inspección (Inspection)
When we implement this tool, we help our equipment work at its best: clean, tight, lubricated, and inspected. By carrying out the application of this tool, we make sure our equipment won't fail during operation. This is also how we achieve to have less Planned Maintenance interventions.
Here's a picture of Autonomous Maintenance carrying out inspection and tightening of filling valves.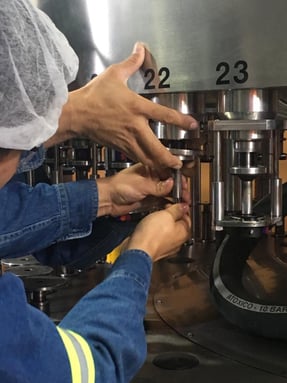 Here is another picture, this one is of inspection and cleaning of corker: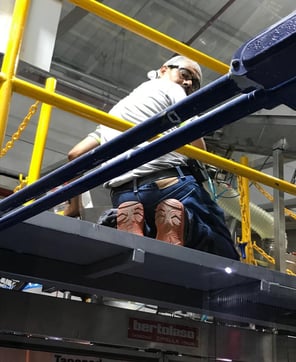 By carrying out these activities, we become aware of those equipments that may be suffering some ignored wearing out, either natural or forced.
If we find any case of wearing out, we issue a red card. The identifications of our cards are:
Red for maintenance
Yellow of safety
Blue, when the same operators can solve it
After issuing a red card, we classify its priority: very high, high, medium, or low and a Planned Maintenance intervention is programmed. We choose each card depending on the priority of the failure found.
We usually have a Planned Maintenance intervention every month, but we try to extend these interventions as much as we can so we keep having less every time.
This is why I mentioned that both Autonomous and Planned Maintenance go hand by hand.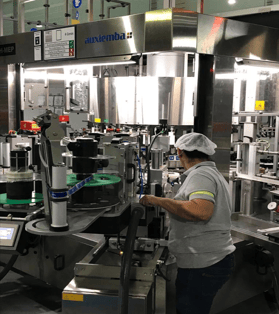 So this is what I here share with you today, this will really help your equipment last longer and become more efficient. By following these procedures, the same operators keep solving the failures that suddenly appear thanks to their Autonomous Maintenance process. By doing so, they also help Planned Maintenance. If you have any suggestions or questions, feel free to ask.
You can also come to our production plan and take a look at our processes yourself. Our tour guides will be happy to answer all of your questions. We are waiting for you!