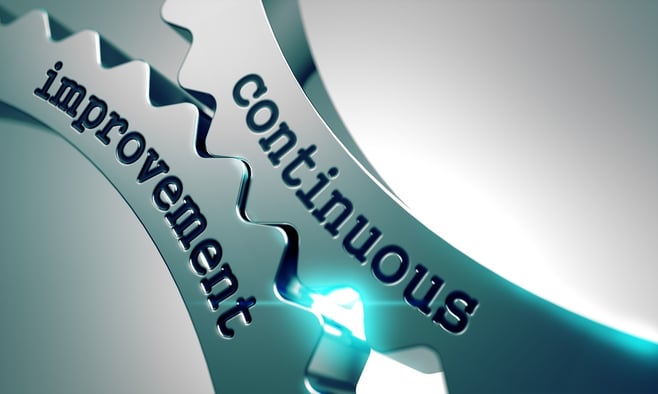 At Casa Sauza, we continuously work in order to create an efficient, safe, healthy and profitable environment. All of these aspects also contribute in making our company a great place to work. In these times, globalization and aggressive change in terms of technology, have helped to significantly improve productivity towards a more and better competitiveness. It has also made us face our employees' skills portfolio against the so called 4.0 Industry.
What Challenges Does the Human Resources Area Face Today?
At the Human Resources area, we are facing a difficulty in hiring employees that have the right skills that the business demands. According to a study conducted by a large outsourcing company, which held several studies in the market, it is mentioned that Latin America has positioned itself as the region with the greatest skills gap in the world.
This is why at Casa Sauza, we make a constant effort to diminish this gap by offering constant development programs to our collaborators (employees). We do this not only for the improvement of their soft skills, which are key to adapting to such changing external conditions, but also for the improvement of their technical skills.

We have implemented a combination of learnings:
Theory- Which takes place in a classroom or on-line.
Practice- At the actual place where they will learn the abilities they need directly from the team and the equipment, by practicing them.
All of our staff, from bottom to top, is given a company's e-mail. They can all participate on-line by taking surveys, exams, training and programs of "values recognition". To re-habilitate or re-train our employees, to keep them up-to-date with the immediate and future needs, helps us boost the innovation that is required to have in order to be more competitive at a world-wide level.
How do Casa Sauza employees experience continuous learning?
For employees to be satisfied with their results and for these results to be outstanding, that is, that they exceed the expectations and not only meet them, the strategy of re-training them and updating the knowledge that they must have, is key. This is how we contribute to preparing ourselves for future jobs.
Currently, all of this work requires systems that integrate both the data as well as the practical and reliable processes involving all employees, in order to have a portfolio of information regarding their profiles, as well as to identify:
Our multiskills employees
Our multiprocess employees
The skills that our employees have in real time, at the moment of their work
The way in which this skills are being evaluated
Knowing both the gap that exists in order to improve, as well as the personality of each employee, contributes to a better decision making in the company.
To keep all this information baggage updated, it is necessary to build a process that will guarantee that this information is used effectively during decision making.
Technical Skills
The technical skills of the production employees are focused on the pillars that we apply in Casa Sauza (Autonomous Maintenance, Planned Maintenance, Focused Improvement, Quality, Training and Education, Early Management, Administration and Others, Security). The dimensions that we measure day by day are:
Safety
Quality
Moral values
Environment
Delivery
Productivity
Cost
Soft Skills
Our soft skills (management), always focused on our values and on leadership skills training, are defined by Beam Suntory, at a global level.
Why do we, at Casa Sauza, insist on having our employees renew their knowledge, update, improve and boost their skills, as well as focus their efforts on innovation? The reason is that today's employees have to adapt quickly, being quick to acquire a broad set of skills, which will contribute to beating the competition, since the needs and tastes of customers and the market change rapidly.
It is for all of these reasons that within our T&E Pillar strategy (Training and Education) we focus on finding those skills that will allow our employees to improve in:
Their quest for problem solving
Critical thinking
Creativity and innovation
Developing a permanent learning habit.
Another important change that has taken place has to do with the expectations of a future job, because to think that we can retire with a good pension and just quietly wait for that moment to arrive, is not so feasible these days. This is an ever changing world that we live in. According to a World Economic Forum of this 2018, 35% of the skills needed by employees, regardless of the industry, will have changed by 2020.
The global labor market will experience a rapid change over the next few years. The reason? more jobs will be automated as technology - such as artificial intelligence and robotics - takes over the workplace, along with more skillful employees that have a good attitude towards facing new challenges and preparing themselves more and better each time.
This is why we employees must also proactively direct our own development of skills, that is, we must recognize that we need ongoing training and realize that, nowadays, it is crucial to take responsibility for our own development. The key is to ask ourselves if our current knowledge fulfills what is required from us at this moment and to assess how are we doing regarding the needs that our working role demands, since there will always be something prone to improve.
Know more about Casa Sauza, a company recognized as a GPTW in the following links:
Why Should a Company Implement the Great Place to Work Program?
Challenges of the Great Place to Work Program
Great Place to Work Program. Working With Leaders and Living Offices.
You can also come and visit Casa Sauza yourself and get to know our people. We have many different guided tours to choose from. Know Tequila, know Casa Sauza!