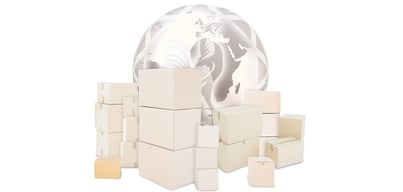 What is Logistics?
Logistics is the set of means and methods that allow an organized activity to be carried out in an organized manner.
Logistics, putting it in easier words, is the set of activities that, by using certain tools, will allow us to achieve an objective in a planned and organized way.
A simple Logistics example would be...let's say you have a reunion with friends and you know they enjoy drinking tequila, but you don't have any at home, so you will have to go to the closest wine shop or supermarket to buy one or several bottles, before the event happens, so you all have something to drink.
You will obviously not just run out of the house to "go get some tequila", rather you will first think of all the things you need in order to bring it home: do you have the money? if not, you probably first need to stop at an ATM. Then grab you house keys and car keys (if you are not walking there...are you?). You choose where you are going before actually driving "somewhere". One usually thinks of the closest place but yes, one that you know will have what you need. Do they sell tequila there?
Once you are at the shop, and if you already know the place, you will probably be headed to where the alcoholic beverages are and choose which one or ones you will buy. You then go and pay for it and finally head back home, where you will enjoy your reunion and your tequila drinks.
If we briefly analyze the previous example, we will see that the activities that were just described perfectly match our previous definition of logistics, that is, that the whole process for the acquisition of tequila depended on planned activities. On one hand, we see that it was necessary to use certain tools, such as money, keys, and a car, for the acquisition of tequila. Some of activities were probably not "thought of", since they are activities we commonly do. However, in logistics we do not always face common situations. Maybe the example was too simple, because big cities currently have almost all of the resources and supplies that one requires to live but, still following the example of tequila, what would happen if you lived in an area where it would be very difficult to get such a precious liquid?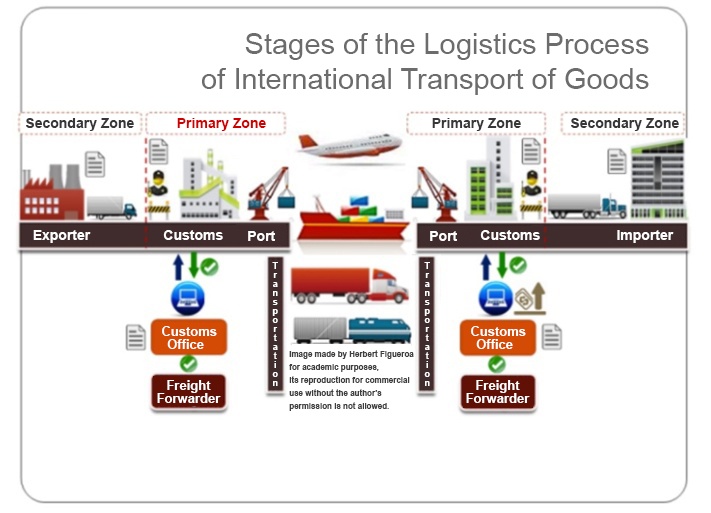 The logistics process of provisioning yourself with tequila under such circumstances would be definitely be a much more complicated situation. When the distance that you need to travel in order to get the tequila becomes too long, your considerations to buy it would probably change: maybe you will buy more tequila in order to make the whole trip worthwhile, considering the cost of the long-distance transportation. And since the ride is long you would probably need to consider your mean of transportation... do you need to bring specific storage bins to keep it cool? do they fit in your car? Are there any additional costs to your trip, such as tolls? If you need to buy it from another country, then your plans will probably be 100% different than this ones and you will have to consider other issues that you didn't here.
This is where logistics experts enter the scene, people who have the necessary knowledge to make the supplies, whatever their nature is, arrive to their final destination on time and in the required amounts, complying with the proper regulations and with the management that each product requires. All of this, in the most efficient manner possible so that you, and your friends, can have their reunion without any major setbacks.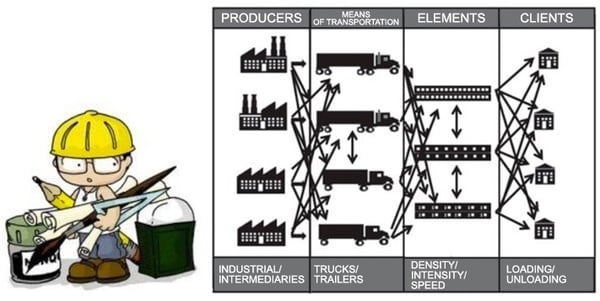 The logistic process has become increasingly complex due to globalization. I has also become more demanding since it introduces new rules to the game. This "game" has become a key factor for the success of organizations. In addition to this, the development of new technologies is changing people's habits of consumption, which forces us to apply new logistical strategies, ones strongly linked to the marketing area, since the consumer's perception of the products are also affected by this link. So, on one hand, the present and future needs are covered, and on the other, the demand is covered quickly and efficiently.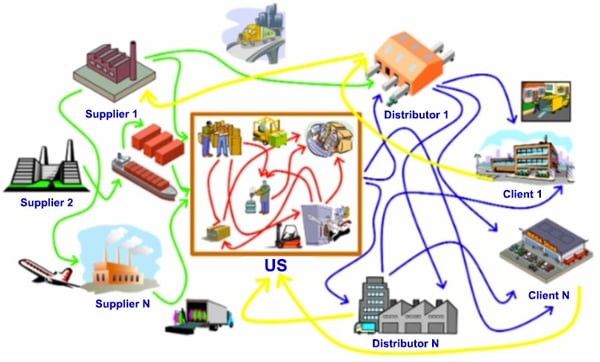 These days, every company or organization must be constantly aware of changes that its surroundings are bringing and react accordingly, specially if they want to guarantee their continuance as well as their future success in the industry. We are no longer talking about covering only primary needs, but about generating innovation and being quick to provide the required availability of our product.

In case of feeling lost or lacking experience on logistical issues (let's say you are a small company) you can always ask for the help of specialized service suppliers (warehouses, transport, customs brokers) since there is currently a wide range of them. They offer different packages and plans that adjust to each company's needs. These suppliers can put a strategic plan together so that we all grow in-sync and nobody stays out.
For example, in Casa Sauza, we are well aware of both our space limitations as well as of the needs that our customers and partners have. We thus developed a strategic plan to keep the proper assortment of both of our exports and national orders: we work with a logistics provider that has the physical and technical conditions that comply with our highest supply standards, as well as with quality. We are talking about a 3PL warehouse.

3PL Warehouse
With this new supplier, we expect that a part or all of the functions of the Tequila Sauza supply chain will become easier to carry out, specially in activities that involve processes such as withdrawal, packaging and safe transportation between suppliers and recipients. All of it in an organized and economic way.
Some of the 3PL benefits:
Increased profitability - Avoid big investments in capital
Decrease of risks
Reduction of costs- Increase on benefits by leaving thinks in the hands of experts. Aside from being specialized in logistics, they have a critical mass that allows economies of scale.
Variable cost - Go from fixed costs to variables. Pay according to volume. If I move little, I pay little.
Improvement of the quality and level of the service.
Lighten the structure of the company - We focus on the logistics strategy and not on the execution. Execution is outsourced, but not its control.
Other: Take advantage of the operators' distribution network, opening to new markets ...
Learn more about the modernization of our processes by clicking in any of the links below. You can also come to Casa Sauza and see it all for yourself. Learn from the experts!
Casa Sauza, sustainable company