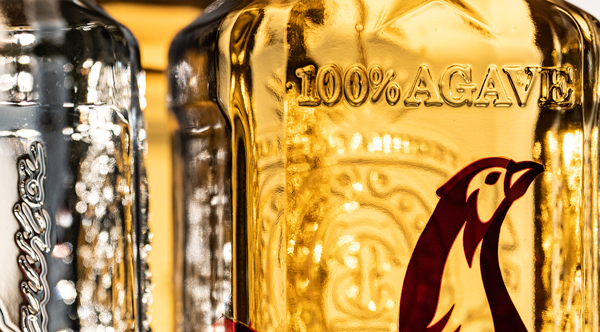 (Joven or Oro) Young or Gold tequila is the result of mixing white tequila with aged tequila. It is perhaps the most commercial variety often used in restaurants and bars. It does not usually have a very long pairing history. Still, it is more accessible to everyone since, in addition, its price is also generally cheaper than aged or reposado tequilas.
But, what is the difference that characterizes Joven tequila compared to other types of tequila? First, keep in mind that tequila can be classified by class and that not all have the same post-distillation process, so there are notable differences between the different varieties.
Many people do not know how Joven or Oro tequila goes through to acquire the flavor with which it is presented to the market. This is called the abocado process, and it consists of softening the taste of tequila that has not had an extended maturation time.
To soften the flavor of this type of tequila, the following ingredients are usually used::
Caramel color.

Natural oak or oak extract.

Glycerin.

Sugar-based syrup.


SSA-accepted colors and flavors.
One or more ingredients can be used, but the important thing is that the use of these ingredients should not be greater than 1% of the total weight of the tequila. In this way, although the flavor is slightly modified, the base will always be that of the house of each tequila.
Young or Gold Tequila is the most suitable for cocktails
Due to their flavor, all tequilas labeled as Joven Oro are usually the best for all types of cocktails. For this reason, we tend to find them in bars more commonly than an extra añejo tequila, for example. Its price also has a lot to do with it, which is cheaper than tequilas with an aged pairing.
Is it recommended to take it alone?
It will depend a lot on the person's taste since the Joven an Oro variety, although softened, can have a strong flavor for some palates. Although it is not common to see this type of tequila in a pairing or a tasting, if a person wants, they can drink it alone, without any companion that transforms it into a welcome cocktail.

The Young Gold is usually used to make some types of cocktails with some tequila among its ingredients. Using an aged tequila for this would be an absolute waste, hence the gold variety for everyday use.
Sauza Gold, the tequila full of fresh notes
Sauza Gold is an export tequila usually used for cocktails; although it can also be drunk neat, everything will depend on each person's taste.
What sets it apart from other young tequilas?
Sauza Gold has the aromatic flavor of fresh agave, which is why it is one of the favorites of mixologists to make mixes since they always try to get new notes that add flavor to the drinks.

Thanks to the abocado process, Sauza Gold is one of the most consumed and exported young tequilas, especially to the United States, by having those notes of freshness.