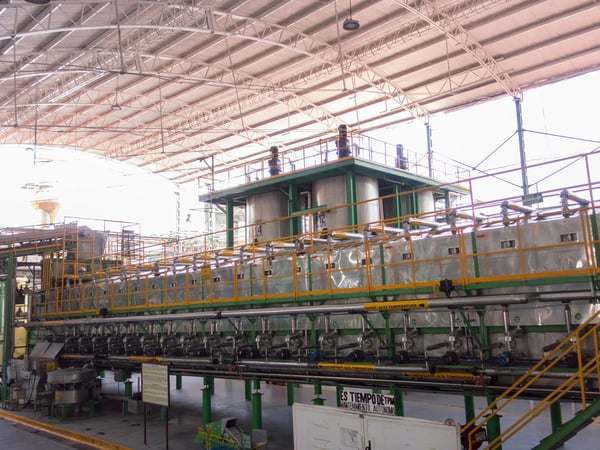 There are different processes that tequila factories are required use in order to achieve a successful operability. It is also recommended to not forget about the key importance of carrying out different maintenance processes in all of the existing areas.
Continuos Improvement Processes
I've been working in Casa Sauza's maintenance area for more than 13 years. During all that time, I've faced countless situations that required either continuous maintenance or even a whole new rethinking of the ways were doing things. The areas or equipment that are most vulnerable to wearing out due to the kind of operation they handle, are the Extraction and Hydrolysis area and the Bottling.
We previously worked these improvements from a different approach than we do now. As a maintenance team, we focused on solving the equipment failures right when they happened. We tried to achieve stability in our equipments with an "Operator-Operates the Equipment" and "Maintenance- Repairs the equipment" thinking. As a result, we had more than 3000 breakdowns in our equipment per year, being the most common failures: mechanical, electrical, human error and even basic conditions that were not taken care of.

We afterwards realized that in order to get rid of this failures from their origins, we had to start work under a different approach, a more preventive one, along with the operations team, in a more autonomous way.
Implementation of the TPM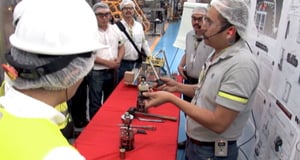 In 2009, Casa Sauza decided to implement the TPM (Total Productive Maintenance) method, with the intention of reaching our goal of zero breakdowns in of our all plant's equipment, with an optimal cost of maintenance, for which we counted on a whole technical team of professionals: mechanics, electrical and maintenance engineers.
During the implementation we have had important challenges such as the full involvement and commitment of all the of our areas, as well as the challenge of facing new technologies and the breaking of old maintenance execution paradigms.
We have focused or management in 3 kinds of maintenance:
Preventive Maintenance. Inspection and repair, maintenance based on time and maintenance based on conditions.
Corrective Maintenance: Focused on improving the weak design of the equipment.
Maintenance by Breakdowns: Focused to identify areas of opportunity in the equipment. It is a generator of improvement cases.
In our current maintenance management system we can control the execution of work orders for Preventive Maintenance, Corrective Maintenance, Spare Parts and Maintenance Cost.
So far, we have achieved zero breakdowns in our distillery during the last 3 years, and we have considerably reduced breakdowns in packaging, we are very close to achieving zero breakdowns, actually. This has significantly contributed to having:
100% of equipment availability
Reliability
A chance to extend the useful life of many parts and components, which lowers the cost of maintenance.
For the nearest future, we want to achieve the automatic maintenance in all of our equipments as well as to be able to design our own equipment ourselves.
For more information about Casa Sauza's production processes, click on the following links:
Come to
Casa Sauza
yourself and see how with the modernization of our tequila production processes, we have managed to deliver the purest tequila in the industry.