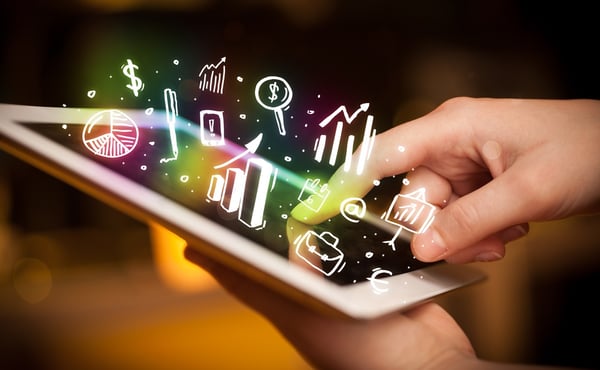 We are in a world that is constantly evolving. We constantly have to be updated with new technologies. In this blog, I will tell you about the importance of having a marketing area within the industries. I will specifically focus on the Tequila Industry, as well as on the new changes that are taking place in what we currently call digital marketing.
Why is Digital Marketing an Important Strategy for Companies to Have?
A) Digital Marketing
We can consider digital marketing as an application that helps us make a new tendency known in:
Our products or services
Activities in the labor sector
The development of improvements
Based on the strategies developed for the projects to be carried out, the use of digital media will help you to accomplish activities in a shorter period of time than you would if you did not have these tools, thanks to the speed that these media offer.
B) Reasons for Companies to Use Digital Marketing
Everyday changes show us that we can constantly count on more and more applications with which we can:
Look for products or services
Share any life event moment (with photos, videos, opinions)
All this has revolutionized some of the things that we use, such as:
The applications with which we can find information about something that we are interested in
The information that we can find when in networks
The way in which we communicate with each other
In addition, thanks to digital media, people get to know more about the experiences that other users had when buying a product or service. We can also search for information in order to find let's say a new product, or to know about the updates that a product has had. All this thanks to the search engines such as Google, Yahoo or Bing, which are search engines that people usually go to, just to mention a few.
The marketing area must consider:
Counting on web pages for the company
Developing different social networks accounts, so people get to know your products
Constantly updating information
Sharing content about all the aspects of your company, so that the clients get to know you, such as: improvements, developments, leadership, companionship, socialization, security, events and projects, updates, the growth of your company, among other important factors. At Casa Sauza, we develop all these aspects among many others, and you can see them reflected on our website.
The world of digital marketing implies being updated at all times, due to the changes that constantly happen, as well as being aware of what people are looking for. At Casa Sauza, we always look after providing our customers with the best service and want them to come and enjoy the experiences that we've prepared for them.
This is why I invite you to participate in the campaigns that we develop, to know our products (the purest ones of the market, thanks to the modernization of our production processes), to live the experience of our Guided Tours, and to carry out your events with us .