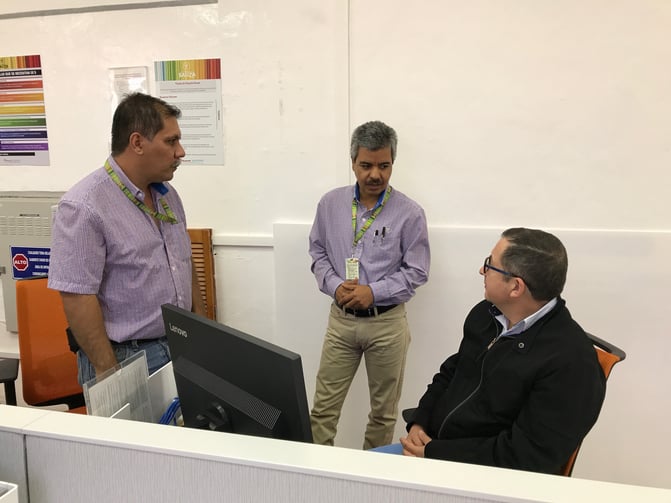 Working with leaders is key to the success of the GPTW® program. Changeling to a different culture is much easier and effective if our leaders help us communicate and share with their work teams the objective of the program, the benefits it will bring along and the practices that must be followed.
"When a collaborator feels that the boss is committed to the program's development, their extra effort increases in a 20%" (CLC, Engagement Report, 20049).
Application of the Modules of the Great Place To Work Program
The Great Place to Work program has nine modules. To give you an example of how they work, I'd like to speak of the module known as:
Hiring and welcoming
Our goal is to move from a transactional culture to a GIFTWORK culture which, in this module, it means to go beyond the traditional way of including a new member to the corporate family.
It isn't only about having the company provide the necessary tools so that the employee does his work. In a GIFTWORK culture, we welcome the new collaborator in his work team, in the areas of the teams that he will be interacting with, etc... The idea is to to include him in what the whole organization is doing and match his values with the ones of the company. All of this welcoming process is carried out not only by the recruiting area, but also by each area of the company, with little welcoming details that make a difference.
The role that leaders play in this is key. The collaboration and working areas matter as well, since the working space itself has become a more effective and increasingly requested way of fostering synergies and improving communication in organizations.
Living Office at Casa Sauza
Sauza is among the companies that understand the need of making collaboration a way of working. Therefore, as a part of our innovation process, the arrangement of our offices changed to a Living Office style, which basically means having open offices at which the interaction and collaboration that they foster make the streamline decision-making easier.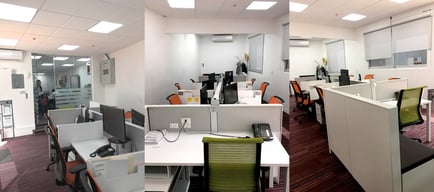 This is how quick solutions are facilitated and an expeditious communication is promoted, since all employees are in open spaces that they share with their manager, making communication flow quickly. It also encourages companionship among collaborators.

The benefit of this design is that by locating similar working areas close to each other, the interaction, communication and collaboration between them happens in a more effective and natural way, which leads to a greater speed in decision making.
Another characteristic that this space-organization offers, is that it provides a feeling of transparency of openness which helps to promote the order and organization that we also work on by means of another great practice that Sauza carries out, which is the 5S's.
We have discovered that as a result of changing our working space, we have also improved the work environment within the company, since employees feel better at their own working space which is where, in the end, they spend many hours of their day.

Another of the many advantages that Living Office offers is distribution. Open offices are much more illuminated and comfortable than those in which a wall divides employees. This concept also helped us socialize, since one of the weakness that we had with our previous offices, was the isolation they generated.
This alternative isn't the only thing that we have taken into account in order to make of Casa Sauza a better place to work. The voice and opinions of our employees matter and is listened to. It is by listening to our collaborator's suggestions that we now have placed tables and chairs in the common areas that are located at our exterior garden so that our they feel free to welcome their wives, mother or children in an open area when it's their lunch time. Their families bring homemade meals and thus, keep the tradition of eating with their families alive.
Keep reading our blogs so your learn more about the best practices to make of your company, a better place to work at.
Casa Sauza, a company with a sense of belonging
Continuous Improvement at Casa Sauza
Challenges of the Great Place to Work Program
You can also come and see by yourself why we are a recognized Great Place to Work company.