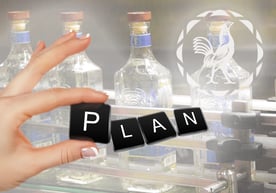 In the 34 years that I have been working at Casa Sauza, the way to plan the bottling on our packaging lines has evolved according to the requirements of the client. I will share here an analysis on the evolution that has taken place throughout these years.
Planning of Bottling in the 80's: Rudimentary Way
We planned day after day according to the needs that came about. We had to keep our national distribution warehouses full. We also had to consider the orders for the requirements of the export market. In order to achieve all this, we had to have a very large staff and 7 production lines.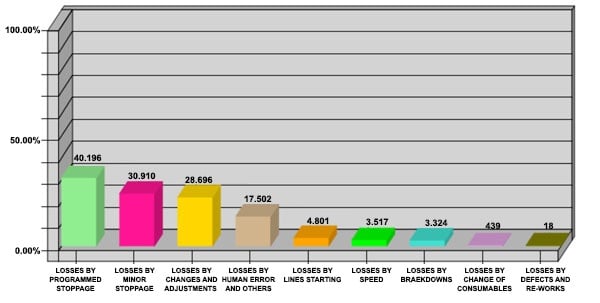 Bottling Planning in the Late 90's and Early 2000's: High Inventories
It was based on maximum and minimum inventories of finished product. We classified them by demand, for either national market, the United States market or ROW markets as well. We used an Excel grid format, but already with statistical data hat we had put in the same program.
Bottling Planning from 2000 to 2013: Supply chain
We started with a planning that, in addition to the production to be packed in the month, it estimated the use of machinery and personnel as well. We had already integrated the supply chain philosophy and we had a forecast. We did our planning based on MTO (make to order-specific orders) and we used the Just in Time system. Our OTIF (On-Time In-Full) delivery was not satisfactory.
After all these years we finally understood what was it that we needed: flexibility and to improve our costs and delivery times. This is how an improvement case began. We started doing our planning based on campaigns in order to reduce the frequency between change and format change, as well as to improve the adjustments time. As a result, we achieved better delivery times and reduced the frequency between change and change by a 30%. And we went from being within the 8 TPM "big losses" to being the the second improvement case in 2012 and the third in 2014.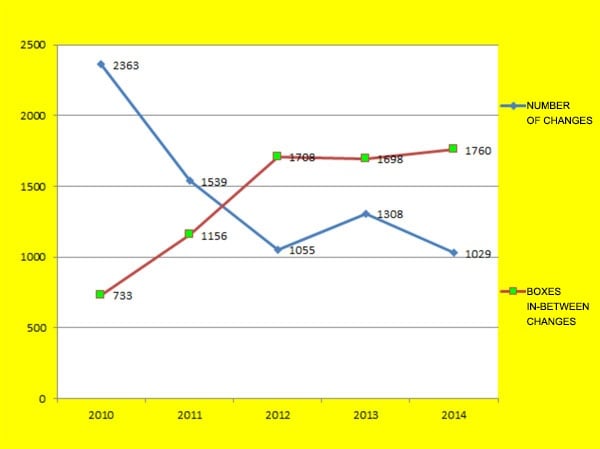 Evolution of Planning: Breaking Paradigms and Catching-up with Globalization
Planning from 2015 to 2017: Automation, PW
We integrated the PW methodology in our planning and complemented it with automation. The methodology applied with automation was put into practice. In this stage, the frequency between change and change was reduced by another 20%. In addition, we achieved flexibility thanks to an intelligent inventory that allowed us to complete orders in a timely manner and even give time for the entire process to be rotated again with all of the products, so we can run those of lower demand and high variation once, and those of greater demand, twice.
According to their given classification:
A- High demand
B- High demand, high variation
C- Low demand
D- Sporadic demand
We are currently doing our planning with macros, MRP, and SAP. This extends the vision of what we have planned to a broader horizon and allows us to not miss any inputs. We includes suppliers with a more assertive forecast and ensure a 100% delivery to the customer.
If you want to see how we work on Casa Sauza, you can come and visit our facilities anytime. We are always glad to share our experience with you!