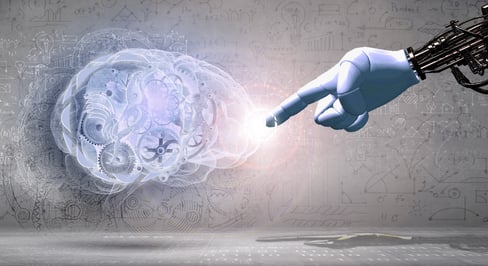 Here we share the article that our Company Director, Servando Calderón, wrote for the "Mejores Prácticas" (Best Practices) magazine. In this article, he talks about the industry's tendency towards automation and the role that people play in it.
Success Can Only be Achieved When Working as a Team
Growth is one of the main objectives (both personal and institutional) of any project. But growth also means hope, since it is synonym of development, efficiency and productivity. As a nation, we must increase the Gross Domestic Product (GDP) in order to show an economic growth and generate thus, opportunities for every actor of the economy.
To put it in very simple words, this increase is a consequence of the increment in the supply of products and services that meet the consumer's different needs. But this production process requires investments (both private and public) in infrastructure, machinery and equipment. Investment promotes the generation of jobs increasing thus, the consumption of products and services. In this way, the economy develops a virtuous cycle of growth.
Now, the growth of consumption generates inflation -the increase in the prices of products and services-, which can be controlled by adjusting production to the new level of consumption. A moderate level of inflation as a result of growth is healthy, however, when production does not adjust to the new level, inflation can increase uncontrollably, and even slow down the nation's economic growth.
Therefore, generating government policies against this contingency is essential to promote a healthy growth of the economy. One of these policies is the commercial opening, since it generates competitiveness in production. And which is the key element for healthy competitiveness? To produce at low cost, in a sustainable way.
Human Factor
One of the most important assets for low-cost production is workforce, manpower. This is the factor under which Mexico has sustained its competitiveness in recent years, but cheap labor is not sustainable. On the other hand, developed countries have based their growth on the imports of goods and services from developing nations (like ours) at competitive prices. This has allowed them to progress in their commercialization, services and technological development models (digitization and automation, among others). This is how we come to see that places like Germany enjoy a highly disruptive development, which has been called the Fourth Industrial Revolution, or Industry 4.0.
The Key Ingredient
It has been estimated that we can currently automate up to 49% of workforce activities by making use of new technologies. Developed countries see automation as an opportunity, considering their demographic situation: their elderly population will tend to increase while the young people's population will decrease in relative terms, over the next few years. Thus, it is expected that the productivity generated by automation will have an average impact between 0.8% and 1.4% in the GDP of developed countries, added to the substitution of imports (result of the cheap manufacturing from developing countries).
Considering these data, it has been mentioned that one of the priorities and development opportunities for Mexico should be education. Sometimes, when we hear these statements, we think that this is the responsibility of the Ministry of Public Education (SEP- Secretaría de Educación Pública). It isn't so: education is everyone's responsibility. Speaking specifically about the business sector, it is important that we consider the impact of automation within our strategies, as well as the impact it can have on productivity, quality, suprahuman capacity, cost, employment, etc. In short, we have to be prepared for today's challenges, not 'tomorrow's'.
Jobs that require minimum knowledge and skills are the most susceptible to automation. Contributing to the education of employees (in coordination with educational institutions) is a good practice to increase their knowledge and skills for the development, implementation and early adoption of automation. In the end, it is the employees who are "on the field" every day, and no one can do it better than them. To provide them with these capabilities, it is essential that they first have the necessary confidence for decision-making and for the suggestion of improvements, which can only be achieved by means of motivation. There is nothing more inspiring than knowing why and what things are done for.
Contributing to the education of employees (in coordination with educational institutions) is a best practice that increases their knowledge and skills for the development, implementation and early adoption of automation. We all want to be part of a winning company that moves ahead but, who gets it there? Its own people. It is a reiterative cycle: people feel good, work better, feel better. This is how we will be able to overcome the current competitiveness in order to maintain employment worldwide.
"Cheap workforce is not sustainable"- Article published with the authorization of the Institute of Corporate Best Practices
If you want to know more about Casa Sauza's best practices regarding human resources, click on the links below. You can also come and visit Casa Sauza yourself, we would love to have you here!
Great Story Casa Sauza Best Place to Work