Get ready for this Mexican recipe to pair with tequila, which is a mixture of meat with vegetables. It is a fresh and nutritious recipe and its presentation makes it very attractive to pair with a 100 Años Reposado® Tequila.
Preparation time: 45 minutes
Serves 2 people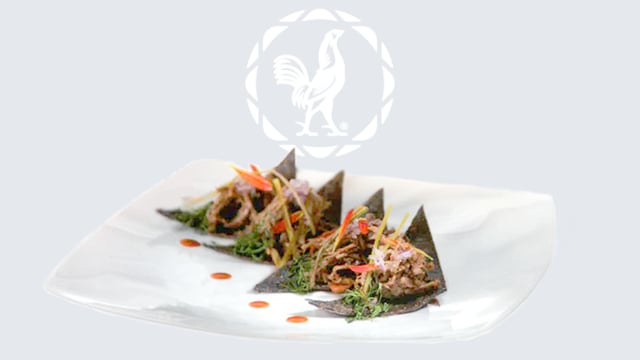 Ingredients:
300 g plate or brisket beef
50 g red onion
200 g tomatoes
1 Tsp Chipotle
A little branch of fresh oregano
3 blue tortillas
1/2 piece of leek
Salt to taste
3 Tsp of Olive Oil
10 ml Soy sauce
Preparation:
Cook the meat in salted water until it is soft. Shred and set aside. Cut the onion into slices or strips and reserve. Blend the tomato, chipotle Chile and oregano. Reserve.
Heat a pot with a little oil and add the onion, let it caramelize and add the tomato mixture. Cook until its volume reduces to the half and then add the meat, olive oil and soy sauce. Finally rectify seasoning with grain salt.
Cut the tortilla into squares and fry in the oil until crispy, drain well and set aside (you just make a Mexican tostada!)

Cut the leek into 10 cm long srtips and fry them in oil, medium temperature, until crispy, be careful not to burn it!
Plating:
Place the meat on the blue corn tostadas and top it with the leek crust. Pair it with a 100 Años Reposado® Tequila ... perfect combination!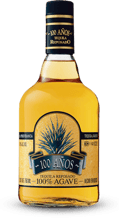 Hungry for more recipes? Try these!
Tatemadillo Chicken
Quinta Pasta
Cabrería Meat
Peppered Medalion Steak
Come and visit Casa Sauza, our bartender will prepare the best tequila-based drinks you'll ever have. Drink your Tequila, at Tequila, Jalisco!