Traveling is one of the most enriching experiences we can have throughout our lives. It doesn't matter if the trip is long, to a distant place, or if it's back and forth to a site nearby, learning new things will always nourish our spirit. Arriving to a new site, trying a new flavor, looking at a different landscape, experiencing a different culture, etc., are experiences that stay in our memory forever.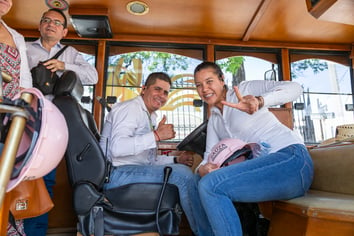 Traveling, a Whole Adventure
The adventure starts from the moment you:
Start planning your trip (whether it's by yourself, as a couple, with family or with friends)
Define all the small and big details that the experience will include
Sometimes, organizing a trip can be stressful because of our enthusiasm of wanting everything to be perfect, but in the end, the big day will finally arrive and all we'll have to do is sit back, enjoy, and live each and every one of the experiences that await us to the fullest.
Once we're on our trip, we experience wonderful moments and make a thousand pictures trying to capture every single detail but, like everything else in life, the adventure will finally come to an end and we'll have to head back home but ... wait! The experience doesn't end there! There's still something exciting to do so your trip ends the best possible way: choosing that one object that will help you remember your adventure: a souvenir.
Choose your Souvenir!
The word souvenir comes from the French language and means: any object that can be collected or purchased and transported home by the traveler as a memento of a visit (wikipedia). Around the world, in each and every one of the touristic sites, different objects are offered to help us remember that place we've visited. They sometimes become so iconic, that they end up being a way to identify a destination with. A clear example of this, are the matryoshkas; When we see one, we automatically think of the beautiful Russian country. Or in the case of Mexico, a the image of a human skull is something that usually represents us as a country (for the Day of the Dead).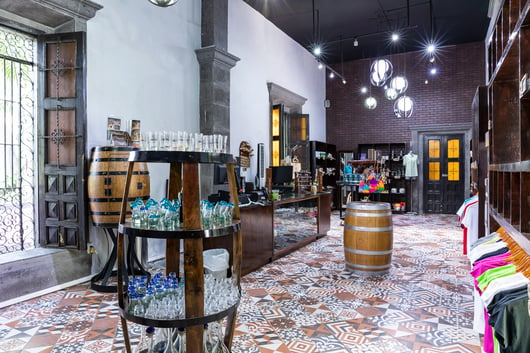 Choosing a souvenir depends on several aspects. One of the most important is the budget that we've planned for it yet, usually, unless we're someone who's very organized, we always end up buying some un-budgeted extras. Most places offer everything, from very cheap things, such as a key ring or a pen, to details that can be very expensive.
Casa Sauza, in addition to offering you a beautiful experience by visiting our botanical garden, our tequila production processes and our delightful hacienda, Quinta Sauza, also offers you a shop located within our hacienda where you can find in addition to our tequilas, various items that you can bring home as a souvenir.
At Sauza, we work with artisans from the region who offer all sorts of things, from key chains, bracelets, earrings, necklaces and products made from agave, at a very reasonable price, to products that, in addition to reminding you of your experience with us, may be useful in your daily life, such as an apron or a shirt. We also have the traditional tequila shots as well as cups, thermos and a variety of items that will undoubtedly represent a beautiful memory of your experience in Tequila.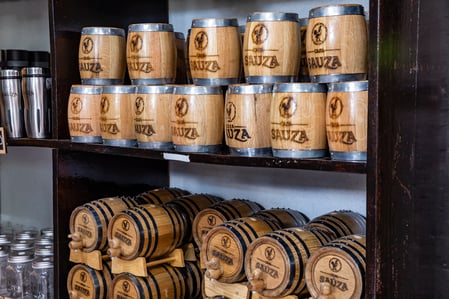 Whether the souvenir is for yourself or for some other person in particular, its price or size aren't what matters. What really matters is the care that you put in buying it, thinking of that special person, as well as the meaning that this object will have.
Come and: