I once wrote about work sessions in open spaces yet, on this occasion, I'd like to to tell you about a very special work event that we just held, one with very particular and outstanding characteristics.
An Outstanding Work Event!
In this event, all attendees were pleasantly surprised. They arrived from different parts of the world and while coming to Tequila, they thought they'd be having their sessions in a room ... To their surprise, they found that there was a totally different setting from what they excepted! They had both a clear projection of their presentations as well as a wonderful and relaxed view.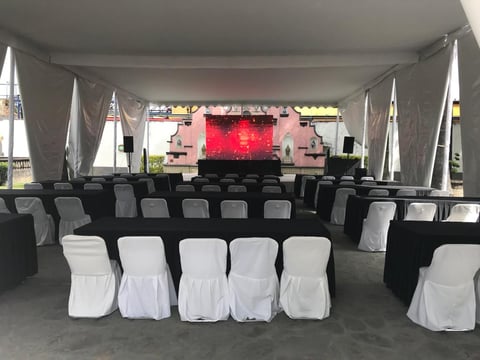 We had a wonderful three-day event, where we were able to carry out the following activities in the garden and terrace areas of Quinta Sauza:
Day 1
We received them at the distillery so that they learn all about the process of making Tequila. Afterwards, we were already waiting for them with a delicious Mexican Grill Lunch. We then surprised them with the great working area we'd set for them, as well as with our Coffee Break stations. To end this day on a high note, we had a successful four-glasses tequila tasting (Silver, Rested, Aged and Crystal).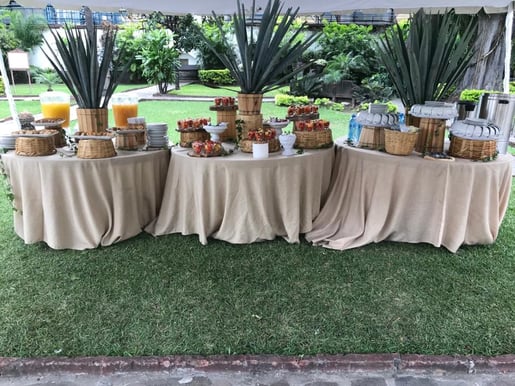 Day 2
Work sessions started, we changed some of the Coffee Break ingredients. We afterwards had lunch, this time we offered them seafood. Our guests were pleasantly surprised with what we served.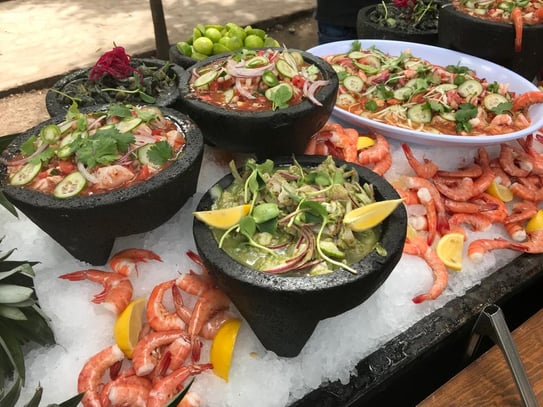 They then returned to their work session area. When they finished, they were taken to our Botanical Garden, which is the visitor area where they can learn everything about tequila's raw material: The agave plant.
We then returned to La Quinta, where we had prepared a magical night full of surprises for them: Pre-Hispanic Dances, Mariachi, Charros, Folkloric Ballet and a delicious dinner of meat cuts.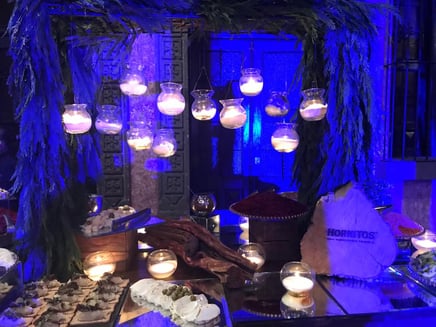 Day 3
On this day, the last one, we started the work sessions earlier. We had a new variety of options at their Coffee Break stations and later offered a Mexican Buffet.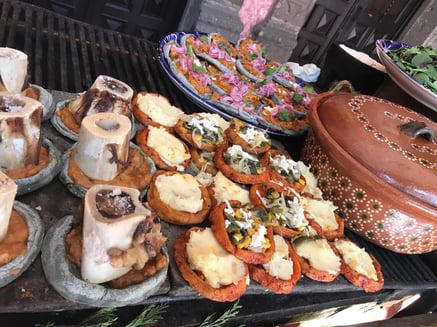 We knew we had to hold a very different activity for a great closing event, so we had a professional Mixologist give them a Master Class in the preparation of tequila-based cocktails. We set a table with all the supplies that were needed for this class. Likewise, we set up one table per team at where they could find all the utensils our guests needed to work on their creations -based on what they had learned in class. We were amazed with how they let their imagination run wild and created amazing cocktails and presentations. The prize? Flying back to Guadalajara on a helicopter, enjoying thus an incredible flight over the Barranca de Huentitán (canyon), the Santa Rosa dam, many agave landscapes and over the City itself.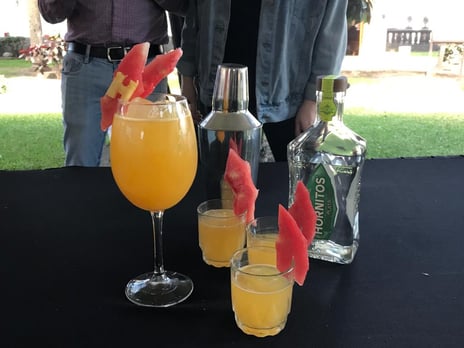 Outstanding Events
You can carry out such an amount of activities during these events that when participants return home, they arrive with a wonderful reminiscence of the event that was prepared for them, a one-of-a-kind event.
You just have to share the ideas that you have in mind for your event with us and we help you making them real. It's all about wanting to do something different and getting event attendees to motivate themselves to attend work conventions. With these events, they'll always be wanting to participate and improve what they did last time!
We are waiting for you at Casa Sauza so we can help you make a great impression on your guests, whichever kind of meeting you're having.
Get in touch with us, we're experts in making your ideas a reality.