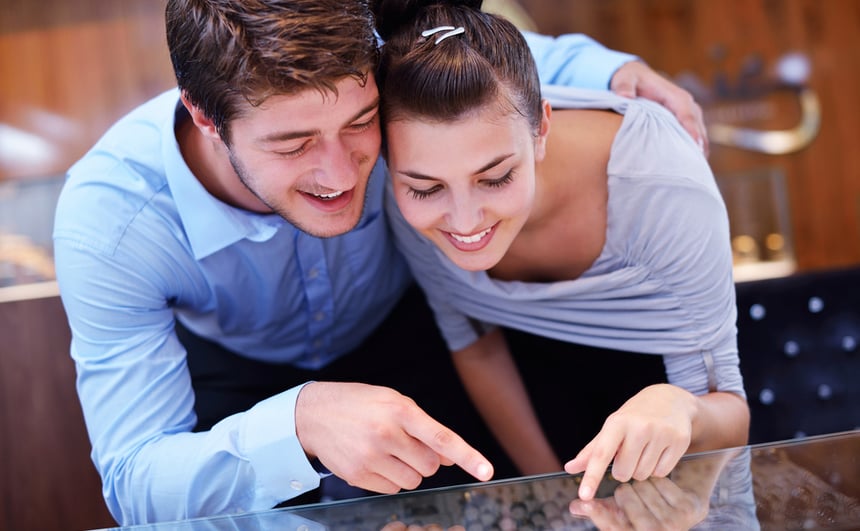 Most of the time, helping your guests decide what wedding gift to give you is, believe it or not, helpful for both parties. Find out how to have both parties satisfied with these ideas.
As a guest, you always hope that the gift you are going to give to the bride and groom will be of actual use and to their taste, but this isn't easy to achieve because you don't know what they already have or what will be the type of decoration they will have in their new home.

That's why many times you get five sets of dishes, three blenders, four cutlery sets, or things with colors that don't go at all with your decoration; that's where you realize that mesas de regalos or indicating to your guests what to give you makes things easier for them and you.

Sometimes this can make you feel like you are forcing your guests to give you a particular gift, but today, I guarantee you that's not the case.
Mesa de regalos (Gift list)
When you open a mesa de regalos, you have the opportunity to do it in one or two department stores, and since you are about to furnish your new home, we know that you need almost everything, big things, and small things.

So, you can add items that will serve you a lot and are economical and things of medium or higher value or size. This will help everyone have something to give you according to their budget, and that will also serve you, but you must be aware when selecting items that they are things for all budgets.
Additional tip: add many affordable items so that many of your friends can buy things from there for the bachelorette party.
Mesas de regalos also give you excellent benefits because you accumulate on each gift you get from those purchases an electronic wallet that once the wedding is over if someone gave you a repeated gift, you could return the one from the mesa de regalos to exchange it for something else or grow the electronic wallet they give you to buy the big things like the washing machine, refrigerator, dryer or stove.
Envelope gift
Another great option if you don't want a mesa de regalos is to tell your guests that you will appreciate that the wedding gift is an envelope.
This is very usual, especially for couples who will live in another city or country because it would be complicated to take the gifts with them. So, suppose they will give you an envelope with money. In that case, you can buy what you need when you reach your new destination, or if you already lived with your partner or your partner already had an apartment or house, there are many things that you will already have, so what they give you in the envelope you can use it better for your honeymoon.
Some people will ask you directly what you would like or what you need; sometimes it's difficult to answer that question because you don't know what budget they have to make the gift, that's why the options I mentioned about the mesa de regalos or the envelope are ideal.
Soon I will bring more tips for you. Find out how to select the perfect destination for your wedding: