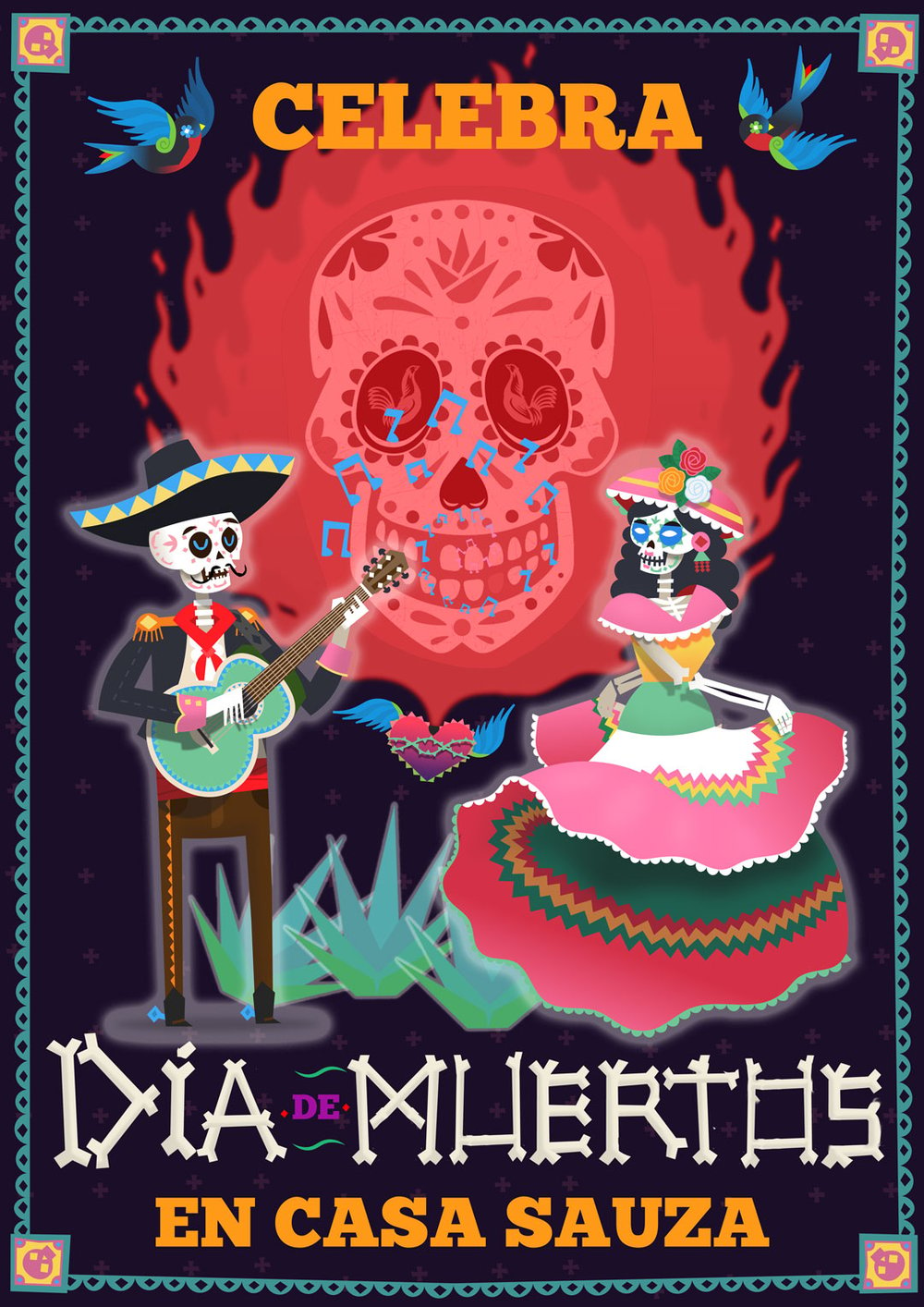 Every early November is marked by the biggest holiday in Mexico: Día de Muertos (Day of the Dead). It is a holiday to remember loved ones who are no longer with us and celebrate our moments with them.
According to popular belief, the spirits of our ancestors return to Earth for one day to visit us. And here, we welcome them with rituals, celebrations, and commemorative altars. On Día de Muertos, altars are the main protagonists.

Altars to the Dead have several levels, where different ofrendas (offerings) and items are placed to remember the people we celebrate and have a particular symbolism. The purpose of these altars is to commemorate the deceased's life on Earth and to let them know that we remember them. Here are the most common ofrendas that you will find on Día de Muertos altars in Mexico.
Portraits and personal items
A tribute to the people we want to remember on Día de Muertos. Photos should be at the top of the altar, and different personal items can also be placed on other levels.
Food and drink
A cup of water: represents the purity of the soul and for the spirit to quench its thirst after the long journey.
The deceased's favorite dishes: for the soul to enjoy and remember them.
An alcoholic drink: tequila, especially in Jalisco, pulque, beer, or mezcal.
Pan de Muerto: a typical dish of this celebration, baked in different shapes.
Calaveritas (sugar skulls): a skull-shaped candy used as decoration on the altar, usually engraved with the deceased's name.
Flowers
Flowers have always been associated with ofrendas to the deceased, and altars are no exception. On altars to the dead, flowers are used to decorate: using wreaths, arches, or tablecloths. The most used are the cempasúchil flowers, or marigolds, which due to their bright colors, help the souls find their way home.
Candles
For souls to find their way home as they travel at night. In general, candles are used in even numbers, and it is also common to find purple candles as a sign of mourning.
Papel Picado
One of the most characteristic decorations of Mexican culture: is multicolored China paper cut into skeleton and skull patterns. It is a handmade decoration that represents the joy of this day.
Día de Muertos altars, Mexican tradition
Mexican families celebrate the deceased's life and keep their memory alive with altars to the dead. These are structures built in homes, public spaces, or cemeteries, full of color, energy, and tradition.
At Casa Sauza we honor Día de Muertos and create experiencesto celebrate our tequila ancestors, an essential part of Casa Sauza's history. Come visit us to spend a very special Día de Muertos in Jalisco.