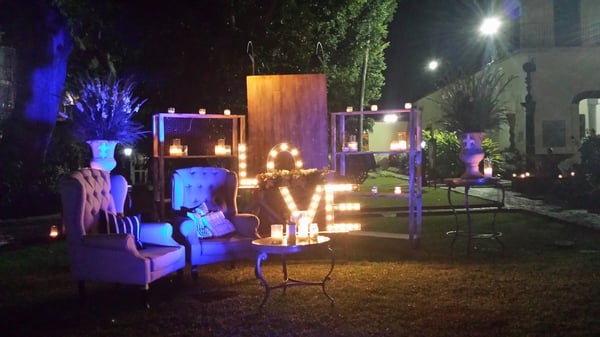 After having organized weddings in Casa Sauza for more than 5 years, we have seen the advantages of organizing an event in a thematic or charming place. There are many advantages that can turn the most important day of your life into a magical event that will transport you, and your guests, to a timeless experience.
When choosing between weddings at charming places like an hacienda from weddings at a wedding hall or a terrace, you must take into account the following pros and cons.
Pros of making your wedding at an Hacienda
• Atmosphere. Carrying out an outdoor wedding has always been a trend when it comes to planning a celebration, since it gives it a natural and fresh touch.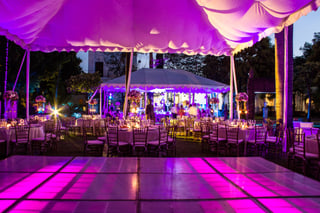 •Thematic. Every couple faces that difficult moment of deciding what concept they want to carry out at their wedding. It all depends on it: decoration, invitations and well, the whole development of the event itself! Being able to do it outdoors provides your wedding with a unique setting, since landscape and nature will become one of your biggest assets.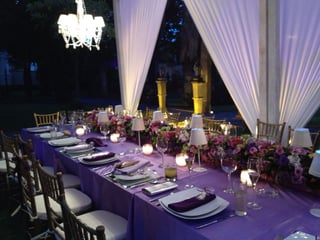 • Historical and traditional place: Being able to carry out a wedding at a significant place, surrounded by Mexican traditions and culture, has become a top choice for today's couples.
Cons of having your wedding at a venue outside your city
• Transportation costs. When we make the decision to carry out an event outside the city, we must take into account that it will necessarily imply a transportation cost. It may sometimes be higher than we imagine, which is why the couple must always consider this important matter on their list.
• Mobility logistics for guests. When we've decided to have our event in remote venues, we must hire a transportation company to move our guests from one place to another. It would be a nice surprise for our guests if they make some brief stops at historical places on their way to the wedding.
• Lodging of guests in foreign locations. The expenses of our guests' accommodations when having an event in remote venues can sometimes equal or even be higher than the expenses of the event itself, which is always recommended to examine all the different options available before making a decision.
Hiring a wedding planer.
The best ally that a couple has, is a wedding planner. Wedding planners have become today as important as the venue or the guest list themselves. They will be responsible of solving all of your last minute problems and will work on perfecting every single detail in order to achieve the success you want for your event. Although they are usually a little expensive, they have become an essential asset for the development of the wedding.
At Casa Sauza, we help you to make the best out of all the advantages that having your wedding at a charming place such as our hacienda has. We will also help you solve all the disadvantages that you may find by having it outside the city. We have experts in wedding planning to make your day, a magical and unforgettable one.