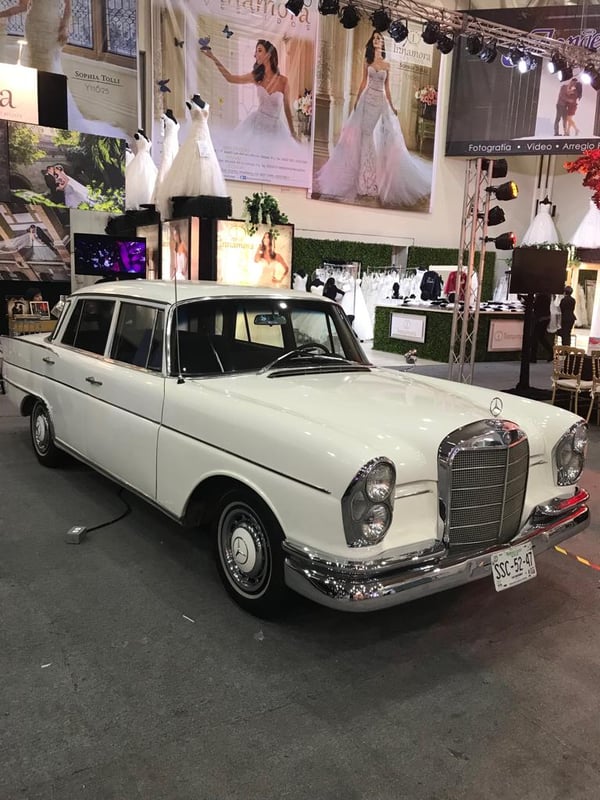 Why go to a wedding expo?
If you are getting married soon, this is, without a doubt, one of the questions you must be asking yourself. Is it worth going?
What can you find at a wedding expo? Basically, most of the things that you'll need for your wedding, in one place: venues, religious information and courses, rings, cakes, groom's tux, wedding gowns, music bands, invitations, desserts tables, accessories, flowers, decoration trends, ideas to decorate, facials, spas with wedding packages, make-up artists who specialize in brides, gift registries, travel agencies with honeymoon packages and much more!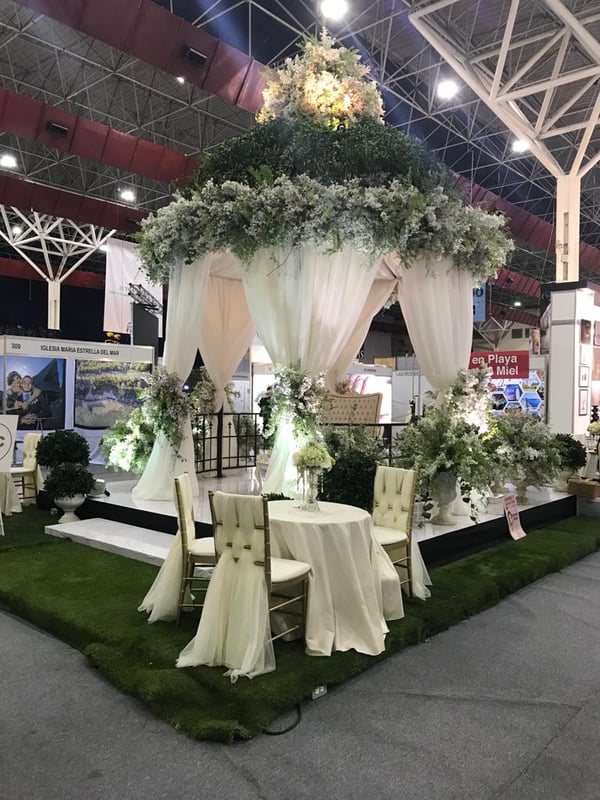 Here are some tips so you make the best out of visiting a wedding expo:
I recommend you first visit the expo's web page and facebook page. This will help you learn more about the expo itself and its suppliers, so you know how trustworthy it is.
Try to go with your significant other. You are both getting married and it's always best to make all the decisions together. This is how you'll start to walk down the asile together! Enjoy every minute of it, these are the foundations of the life that you'll be sharing!
Remember that many of these events last longer than just one day and the payment of your ticket usually gives you access to every day of the event or at least a discount for the following days' entrance. Which is why I recommend that during the first day, you focus only on getting as much information as possible from the providers that you'll need (don't hire anything yet!). Take a look at the many alternatives and services that are being offered and that you may need for your event. You can later review the information at home with your significant other and decide which ones are worth booking. Then you can come back the next day and sign contracts with the ones that you carefully chose as your option.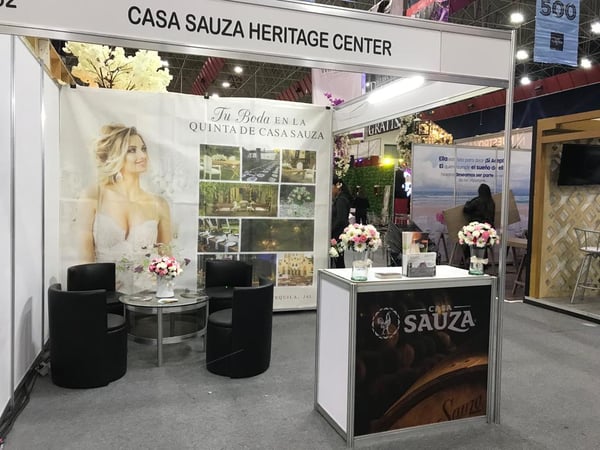 Something that is very worthwhile in these events, is that exhibitors offer discounts or deals when hiring their services during the expo. Some others extend their expo-promotions to expo-attendees a few days more. This helps you reduce your budget or get a few extras for the same price. All of which will make your event a greater one without a doubt, and help you enjoy your celebration even more.
A very important matter that you should take into account, is not to make hasty decisions, which is why I already suggested to gather information first and then come back to close the deals. At some moments, you might feel pressured by the supplier to close a deal, but you must always think carefully about what you really want because afterwards, sometimes even during the same expo, you may discover that there was another provider with the same services and quality that you had seen before but who, let's say, offered colors or models that go better with your taste and/or have better prices. A good provider will ask you to visit his office or venue so you can see more material or alternatives keeping the discount or promotion he's offered during the expo. Give yourself time to think and to choose well those things that will be a part of your Big Day!
If you do hire a service, go through the options with the supplier thoroughly and make sure your contract includes exactly the things that you are hiring. Read the contract well before you sign so that you later not regret having chosen the wrong provider.
I hope this article was helpful to you. Keep reading our blog for more wedding tips.