So glad to meet you here again! I know that you're probably checking all the little details that might still be missing for your Wedding... Do you feel ready?
There are a few ideas that I highly recommend your do the day before your wedding:
Checklist of the Things You Must Do the Day Before Your Wedding
Give one last call to your suppliers to check that everything is settled, ready and in order. If you have any details pending, ask a family member or friend that you know you can trust to take care of it, so that you can free yourself and be able to have some me-time.
Leave your stress aside, you've been preparing all the details for a while, now let the experts do their job! If you have a Wedding Planner that has helped you, she or he will take care of everything and won't let things to get out of control. If you have coordinated everything, you should trust that everyone will do their part, so just let go and enjoy!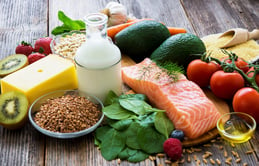 Eat and hydrate! A very common mistake is that because you're doing other things, you don't take the proper time to eat and hydrate yourself. If you don't want to feel weak or faint on your wedding day, you must watch to follow a diet as healthy as possible. Also, there is no good reason to stop drinking enough water. This is part of what will help you look radiant.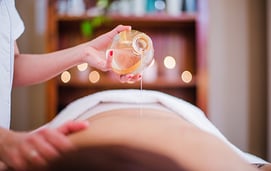 Having a relaxing massage is always one of those things that you'll appreciate the most. If you have enough time, I highly recommend that you do take the whole SPA bridal package. You've probably heard about it, if not, let me tell more you about this service:

If your wedding is at night, you should get it done during the morning; if it's during the day, then you should get done it the evening before.
It lasts for around 3 hours
They'll just pamper you from head to toes: Skin exfoliation and hydration to make it look bright; a very relaxing massage and any other treatment to help you look like a princess.

Go get your manicure and pedicure done at the spa, so that your hands and feet look beautiful, relaxed and with perfect nails. It's very important that your nails don't look very extravagant, remember: less is more! They should just look well done and beautiful.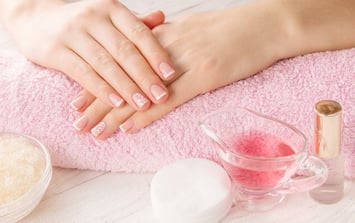 Enjoy!
Never forget that if something doesn't go the way you expected, don't get frustrated or angry... just enjoy your day! You have put a lot of time and love on this day, so don't let anyone or anything ruin it. We can't control everything, so just let things flow, and be very happy on your day!
Your wedding is one of the best days that you'll ever have, so get ready to enjoy it to the fullest, in the company of your partner and the people who will join you.
On Your Wedding Day
Your Wedding has started! So the best thing you can do is enjoy every moment, every activity. You spent so much time planning it and everything happens so fast, that you shouldn't deny yourself the pleasure of enjoying every minute of it. Everything will turn out as beautiful and wonderful as you dreamed it would be!
I will soon bring more tips for your wedding.


Image credits:
Healthy food
Massage
Nails