Do you know what are the benefits of having Team Building activities?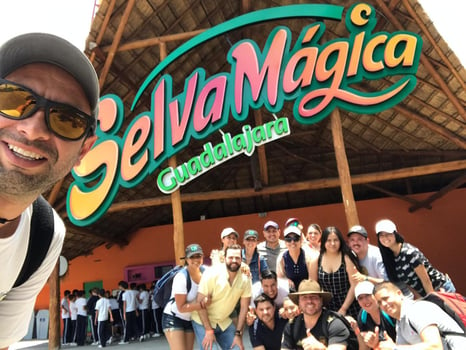 Team Building
We could start by describing what Team Building is: Those activities that are carried out in order to improve the performance of teamwork within companies. A company specialized in carrying out activities that foster teamwork must be hired for this.
These activities can be carried out as games or exercises, and must match the strategy of the company that's in charge of implementing them. They are designed for those members of the company who are in need of experiencing teamwork activities.
These activities are increasingly common in almost all companies and their purpose is to teach different collaborators or departments to work as a team, to develop their activities in harmony and thus, make the work flow. By means of these activities, a strong participation bond among coworkers is set, which helps them achieve a better performance during their everyday activities.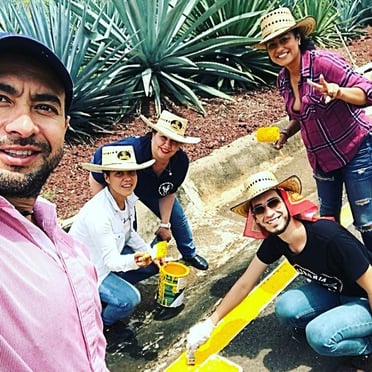 These kind of exercises also help to strengthen the relationship among employees, to boost the trust they have in each other. Trust in coworkers is key to achieve excellent results from these activities.
Where Should They be Carried Out?
It's very important to consider that in order to achieve the objective of these activities, it's necessary to remove the collaborators from their working area so that they can avoid interruptions and concentrate on the Team Building activities. A lack of concentration and disposition may result in not achieving the objective properly.
Removing employees from their working area and to take them to a place that has enough open spaces and gardens, will in addition help with:
Carrying out all the activities
The proper distribution of the teams
Being able to carry out gymkhanas or races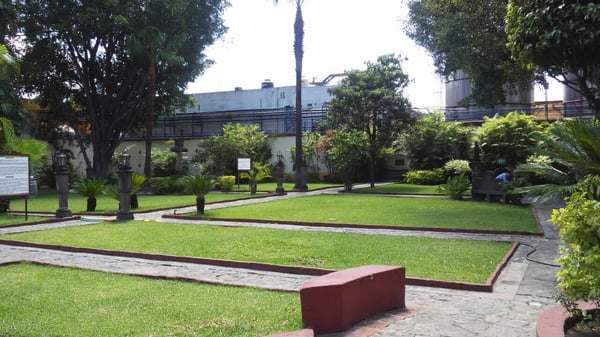 Objectives of the Team Building Activities
When you have the appropriate space, you can achieve the goals of these activities:
Know our coworkers better, since everyday routine usually doesn't let us become more familiar with those who we spent more time with
Motivate the company's workers
Give them the tools that would help them become leaders
Foster a better communication and trust among coworkers
Be able to work as a team in order to achieve better results than those they would from an individualistic point of view. An emphasis is made on the great results that they can get when working as a team, when they are all trying to reach the same goal, together.
Encourage imagination and creativity to better solve the adversities that may arise.
Team Building at Sauza
At Quinta Sauza, we have all the facilities that your company needs in order to carry out all this kind of activities:
A meeting room, where you can have everything related to presentations, as it has a screen and projector, all within a perfect atmosphere
Semi-roofed areas (courtyard) with tables and chairs, where they can carry out team activities
Beautiful gardens with huge trees which give a natural and comfortable shade. Here they can walk or run around to make the most out of the interactive and fun games.
In addition, you can complement your event with our Coffee Break services, breakfasts, meals as well as with tours to our tequila distillery, turning your visit into the best experience for them.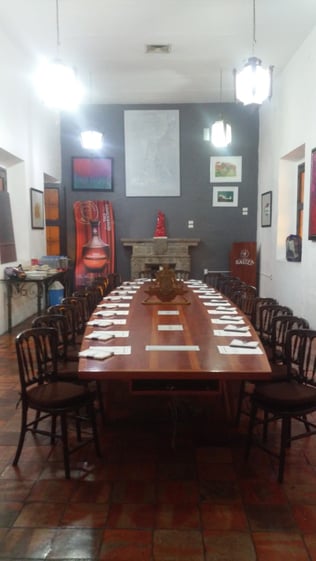 Some expert companies in Team Building already work with us due to the perfect work that we've already achieved when working together with these activities. If you need more information, contact us and we'll be happy to send all the information that you need for your event.