We were glad to interview the General Director of Beam Suntory Mexico, Pablo de Brito, who talked to us about his career as well as of his work with Beam Suntory and, more specifically, with Casa Sauza. We here share with you the information that this interview provided us with.

Mexico, Strategic Market for Growth
"The company just made a very important investment decision and it sees in Mexico a strategic market for growth. There are 3-4 markets at a globel level that are identified as such, Mexico is one os them, along with China, India and Rusia."
Beam Suntory Long-term Vision for Casa Sauza
"We first need to relaunch the company, and alongside of it, we see a chance to multiply the value of the company in Mexico."
"Our goal is to triple its value in about the next 5-10 years. We believe that the combination of Sauza, Beam, the Scottish brands and our Japanese whiskey, as well as the consideration that in Mexico, more than a 70% of the market value comes from the tequila and whiskey industry, will definitely allow us to multiply the value of the company in Mexico."
"I am responsible for the whole operation here in Mexico. The company has a very important history, from Casa Sauza in Mexico to Beam in the USA, several Scottish whiskey brands, and Suntory, which is the Japanese part of the company. What is interesting about this company is that, in spite of being from different nationalities, they all share a key common factor, which is a more then 100 years of generation-to-generation history, as well as a common focus on quality, on making superior products."
Who is Pablo de Brito
"I have more than 23 years of professional experience, 16 of which happened in Mexico. I was professionally raised in Mexico, I spent 10 years in Monterrey and 6 years in Mexico City. My career has been very diverse in many ways; I studied Business Administration, then did a Master Degree in Finances, another one in Marketing and yet another master while living in Monterrey in the USA, among other studies. It's also been diverse in terms of industries; I worked in the consulting area at the telecommunications industry, in mass consumption at British American Tobacco, and I come from working in American Express for 6 years as General Manager of a couple of business lines. I love working with people, making a positive impact on the people I work with and on the society around me, and I love building and transforming. "
Pablo de Brito and Sauza
"Part of the reasons why I joined Beam Suntory -and that I love from this company, is that this hundreds of years history speaks of enterprising people, people who like to build with brands and products of a superior quality. Also, this story of relaunching the company in Mexico with all of Sauza's legacy clearly caught my attention. This is why I joined the team, and I'm more than happy to lead the company to the next level. "
Strategy for Casa Sauza
"What we first need to do, is to finish establishing the whole structure and commercial operation of the company in Mexico, this would be our first short-term goal. Afterwards, we would probably define 3 or 4 strategic-focus areas:
Achieve excellency in distribution and trade marketing, which means achieving excellency in execution at the point of sale, at each of the national coverage points of sale. We believe that we can outline ourselves in this area.
Genuinely take advantage of our worldwide portfolio and translate it based on those products that will genuinely be successful with the Mexican consumer in order to develop a superior and innovative portfolio.
I always say that nothing, nothing truly nothing happens if it is not by means of the people, so we definitely have to look after building a winning and high performance culture.
And last, we are sure that all of this will bring a constant overcoming of our objectives and plans."
Placing Casa Sauza Where it Deserves to Be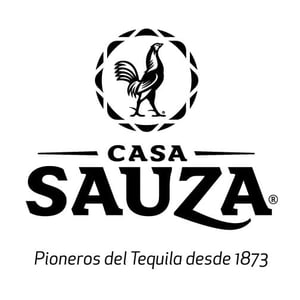 Before ending this interview, de Brito told us that "when you see the history of Casa Sauza in Mexico (...) I personally get excited and I feel privileged of being part of the team that will look forward to relaunch Casa Sauza in Mexico and place it where it deserves to be. "
We thank Pablo de Brito, General Director of Beam Suntory Mexico, for the time he spent on this interview, convinced that when working as a team, we can definitely reach all of the goals that he suggested.
We suggest you come to Casa Sauza so you can see for yourself the whole modernization process that our plant has undergone for some years now. Learn more about this worldwide recognized -yet proudly Mexican- company.