Who is Juan Alberto
"Hi, my name is Juan Alberto Rivera, I am a lawyer. I've been working for Casa Sauza for 5 years now. I was born in Mexico city but I currently live in Guadalajara.
I am legally responsible of Sauza and of its institutional relations, which means that I am responsible for all the legal needs that the company has, both in its operation as well as in the commercial part. I am also in charge of keeping and maintaining relationships of the company with the competition, the regulators and the various government bodies with which we have some kind of relationship.
About his experience in Sauza
It has been a great school, it has been a great learning, it has meant the opportunity to grow professionally and personally and to continue to develop professionally.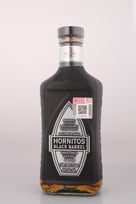 I identify myself with Hornitos Black Barrel, it's my favorite drink from Casa Sauza.
Enjoy the products we make, they are products that we make with the heart but with the best quality and innocuity that there is in the industry.
We are proud to be Casa Sauza."
With this words, our interview ended. Know more about our people and about our factory in-site. Came and visit Casa Sauza, we have different guided tours so you choose the one that suits you best.