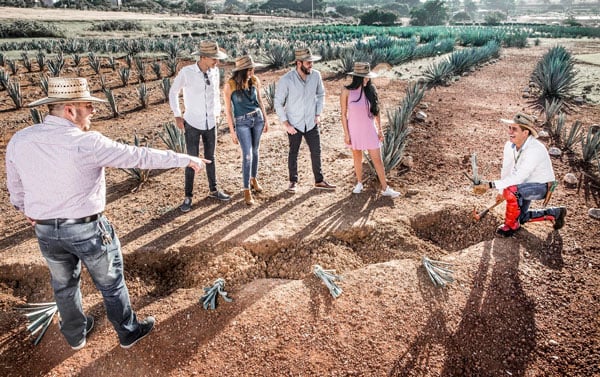 There are many and different options to experience the world of Tequila these days; Casa Sauza, José Cuervo, Casa Herradura and Casa Cofradía have made huge investments in order to show the greatness of their tequila brands.
Inside the Valles region and as a part of the Tequila route, each of these companies offers quality, great service and warmth to every visitor that wants to know more about the elaboration of this Mexican drink, as well as to enjoy a relaxing time facing a beautiful landscape and a town full of joy and colors. Here are some of the options you can enjoy during this upcoming Holly Week at Tequila (or at any other time of the year, of course!).
José Cuervo
You will find José Cuervo and its Mundo Cuervo (Cuervo's world) in Tequila's downtown. In this site, a Mexican concept with colonial roots and touches has been successfully developed. It is without a doubt, a place to come and see. You must visit here its luxurious hotel and its relaxed restaurant, Cholula.
Casa Cofradía
At Casa Cofradía, with its characteristic landscape and its garden's famous mango trees, you will find a small company yet big in its passion and creativity. I recommend its hotel, which has very extraordinary barrel-like rooms. Don't waste time and go see its underground restaurant as soon as you can!
Casa Herradura
Although Casa Herradura is not in Tequila town but in a little town nearby (15 min drive) called Amatitán, you should come and see its legacy and its beautiful antique distillery which will take you back to the beginnings of the production of tequila.
Casa Sauza
Last but not least, we at Casa Sauza, focuses on creating remarkable high quality experiences for you, so you get to know more about our culture but mainly, about the production of tequila in a high quality industrial site.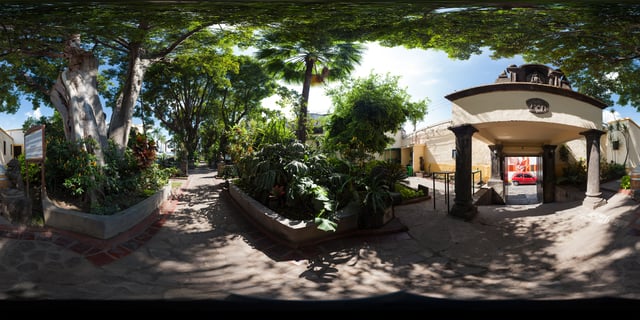 We start by visiting our Botanical Garden, a beautiful place where you'll find several rings of different kinds of agaves as well as of cacti that were brought from many different regions of Mexico. Here, you will also be able to see more than 1,000 plants that emulate the agave landscape, a great place that you can't miss if you want that perfect Tequila selfie!
At the end of your "farming of agave and jima" visit, you are invited to take our trolley to the "La Perseverancia" (Perseverance) factory. At the Perseverancia factory, you are introduced into the world of processes and certifications of the highest quality. You will be satisfied to find a Mexican company that meets the same worldwide high quality standards that Toyota, Unilever and other big companies do. Inside our distillery you will get to know "La Constancia" (Constancy) aging room, where you can taste our finest and most delicate drinks: Hornitos Black Barrel, Hornitos or our Ultra-Aged tequila (depending on your tour). Finally, you will visit Quinta Sauza, a manor house built at the beginning of the 19th century where the trees, gardens and fountains will take you back in time and help you to know more about the Sauza family. "La Cueva del Diablo" (The Devil's Cave) which is our bar and restaurant, is located here, at the Quinta Sauza. You will find more than 90 recipes of margaritas and many delicious meal options to enjoy. Our souvenir shop offers many souvenirs to choose from so you bring the perfect gift to your loved ones, at cost price.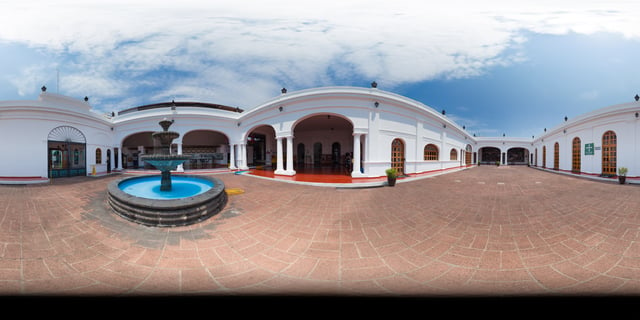 We are currently a favorite destination for families and students. Do not hesitate and visit our tours page to learn about our tours and other options. We even have a helicopter to take you there and bring you back! At Casa Sauza, you will find the perfect place to visit with your family or friends. Remember that we have activities for children during the weekend and a live show by Mexicanísimo.
Experience a one-of-a-kind vacation!