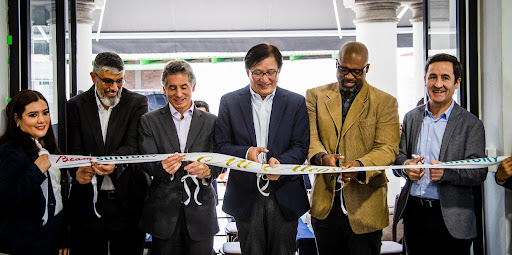 Casa Sauza designs new trends for the future in the production of tequilas. Discover the trends and leaders involved in this transformation.
Rashidi at the inauguration of "Mi Alegría" plant
At the inauguration of the "Mi Alegría" research and development plant, we received Rashidi Hodari, Managing Director for the Global Tequila Brand House. He told us the following:
"I have been with Beam Suntory for six years. "
Casa Sauza is a Significant Brand of the Beam Suntory Group
"When I think of all the requirements that make a brand and a story significant, I find that Casa Sauza has all the elements: history, tradition, knowledge, the will to improve oneself and pioneering in the industry, as well as working with excellent people who participate and they develop amazing things every day."
Future Tequila Trends
The new plant, "Mi Alegría," makes me smile. It is a great happiness to see and be part of the future of Tequila, where Casa Sauza contributes to the trend of where the industry is going and where it can be in the future.
Close to celebrating 150 years of innovation in Tequila.
"It's important to think outside the box, so to speak, and bring a new perspective to innovate continuously. Being part of the growth of Casa Sauza is a great pride."
What follows is to share the results and everything achieved with effort, work, and dedication in this upcoming 150th anniversary. Let's celebrate together all the greatness of Casa Sauza, which continues to be built hand in hand with its tradition and legacy.