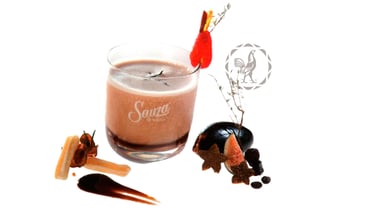 A drink of tradition with a perfect balance between cognac and the flavor of Tres Generaciones® Añejo Tequila. Authentic flavors for sophisticated palates.
Preparation time: 7 minutes
Serves 1 person.

Ingredients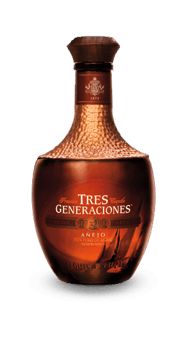 1 oz Tres Generaciones® Añejo Tequila
1oz Cognac
1.5 oz Fresh grapefruit juice
0.5 oz Agave syrup
1 oz Grape juice
0.5 oz Orange liqueur
0.75 oz Sweet lime juice
100 g Ice frappé

Garnish
Preparation
Mix Tres Generaciones® Añejo Tequila with grapefruit juice, agave syrup, and grape juice. A touch of acidity is given with the orange liqueur and lime. Add all the ingredients to a shaker and shake for 45 seconds with the ice frappé.

Presentation
Serve in an old-fashioned glass with ice on the rocks. Garnish with a slice of pink grapefruit and a slice of Serrano pepper (poached). Add the mint leaves, and cut them with the fingertips (it adds perfume only).

Find more tequila based cocktails recipes here:
5 Best Tequila-Based Cocktails
Bloody María. A cocktail made with Tequila
Come and visit Casa Sauza; our bartender will prepare the best tequila-based drinks you'll ever have. Have a tequila-based drink right at Tequila, Jalisco!