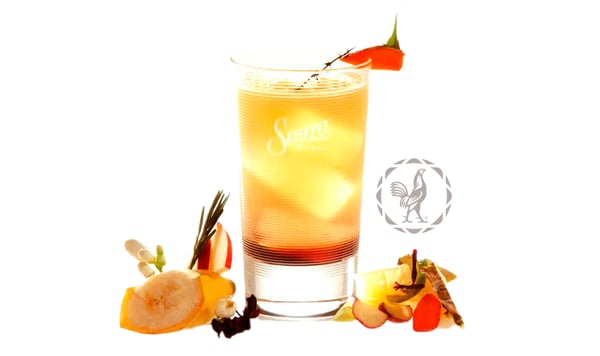 "Tarde por la Quinta" means an evening at the Quinta, at Quinta Sauza, of course. It is a beverage that awakens unparalleled sensations by means of the combination of the exotic flavors of India with Mexican ingredients and Tequila Hornitos® Añejo.
Ingredients: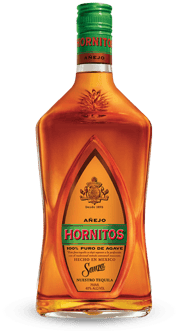 Cockatil
Hornitos® Añejo Tequila [2 ounces]
Agave Syrup [1 ounce]
Lemon juice [0.5 ounces]
Banana liqueur [1 ounce]
Pineapple juice [2 ounces]
Coconut milk [1 ounce]
Ice cubes [5 ó 6 pieces]
Garnish
Mango Slice (1 piece)
Cardamom branch (1 piece)
Preparation
Pour all the ingredients in a cocktail glass, add the ice, cover and shake until the walls of the shaker freeze.
Presentation
Serve the cocktail in a regular old fashioned glass and decorate its rim with a slice of fresh mango and cardamom branches.
You can find more recipes on the links below:
5 Best Tequila-Based Cocktails to Prepare with Tequila Sauza
Cocktails Made with Sauza's Tequila Reposado
Come to Casa Sauza and let our bar tender prepare the most delicious tequila-based drinks for you. Have your tequila at Tequila!