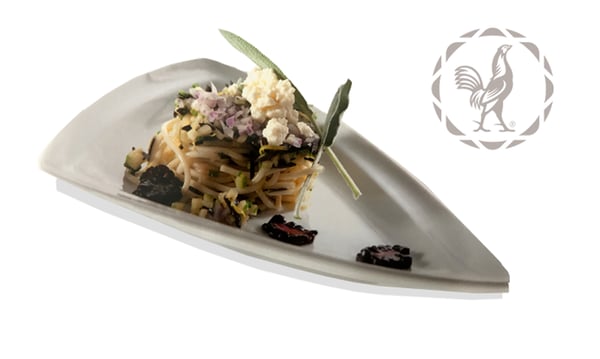 Our Quinta* pasta is a delicious spaghetti recipe prepared with zucchini and sage. It is an easy dish to prepare that has that Mexican touch that will make you look like a chef in front of your friends. It takes 45 minutes to prepare it and serves 4 people.
*Quinta after our main events' building: Quinta Sauza
Spaghetti with zucchini and sage

Ingredients:

1 Package of spaghetti
3 Tsp of olive oil
1 red onion, chopped
100g of diced zucchini
180 ml of chicken broth
6 sage leaves
1/2 a lemon's zest
100 g boneless black olives, chopped
100 g chopped chives
Salt and pepper to taste
Decoration:
4 pieces of blackberries, sliced
Lettuce salad
Preparing the dish:
Cook the pasta until it is al dente. Place the chopped onion in a hot pan with olive oil, sauté over medium heat for about 5 minutes, add the diced zuchinni and cook for a few more minutes, stirring occasionally.
Pour the chicken broth in and let it all cook over medium heat and until the mixture is reduced by half. Once the zuchinni is cooked, add the sage, lemon zest, olives and chopped chives. Spice with salt and pepper. Top with cotija cheese to taste and serve.
Plating:
Arrange the pasta in the center of the plate. Garnish with blackberries and lettuce salad. Now, we preomised "Pasta and Tequila" so, which tequila pairs best with this dish? try pairing this dish with Sauza Gold Tequila, you won't regret it!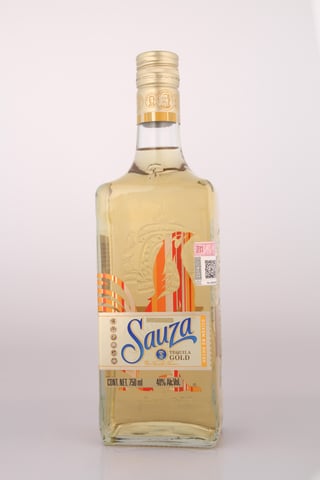 We hope you and your guests enjoy this delicious dish. For more recipes with a Mexican touch, click here.
Come and visit Casa Sauza, our bartender will prepare the best tequila-based drinks you'll ever have. Drink your Tequila, at Tequila, Jalisco!