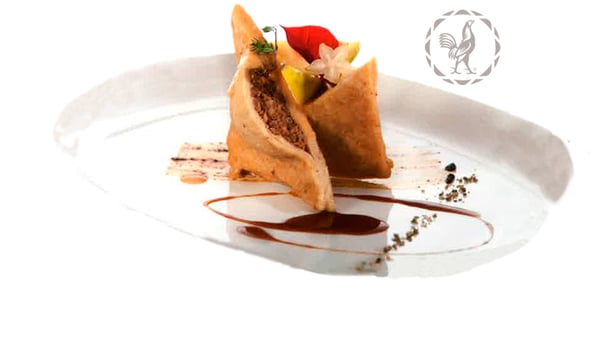 The very traditional Mexican quesadilla but with a modern twist, a Casa Sauza twist. What makes this quesadilla a delight is its combination of roquefort cheese, crab, pork rind and guava sauce. Pair this dish with a 100 Años White Tequila from Casa Sauza and it will probably become one of your favorite meals, one that you will want to share with your family and friends.
Preparation time: 35 min
Serves 2 people
Ingredients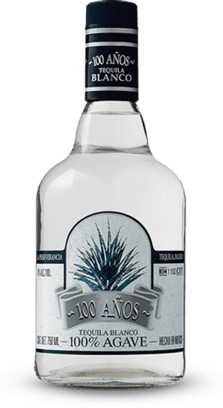 30 g roquefort cheese
300 g clean crab pulp
Salt and pepper to taste
300 g corn dough
3 Tsp pork rind
1 tsp baking powder
Oil to fry the quesadillas (as much as needed)
Sauce
100 g Peeled guava, seeds removed
Fresh green pepper and salt to taste
Preparation
Quesadilla
Cut very thin strips of the -by then- seedless pasilla chili with a pair of scissors and fry them for a few moments (be careful not to burn it, since it may become bitter). Place them in a deep bowl and add the roquefort cheese, the crab meat and the chili. Season and set aside.
Place the corn dough in a bowl and add the chopped pork rind and the baking powder and mix until you get a homogeneous mixture, set aside.
Arrange the crab mixture between 2 sets of flattened corn dough, as if making a ravioli (our quesadillas) and fry them in abundant 180 ° C (356 F) oil, until crispy. Set aside.

Sauce
Blend the guava pulp with the salt and recently ground fresh green pepper.

Plating
Smear some of the sauce on the plate and place the quesadillas on top. Enjoy!
Find more delicious recipes to pair with tequila or make with tequila:
Haute cuisine recipe with tequila: Alma Reposado (Beef Tenderloin)
Mexican recipe to pair with tequila: My mom's Salpicón
Mexican Recipe with Tequila: Modern "Manchamanteles"
Mexican Recipes Made with Cabreria Meat and Gold Tequila
Come and visit Casa Sauza, our chef will prepare the best tequila-based dishes you'll ever have. Have a tequila-based dish right at Tequila, Jalisco!