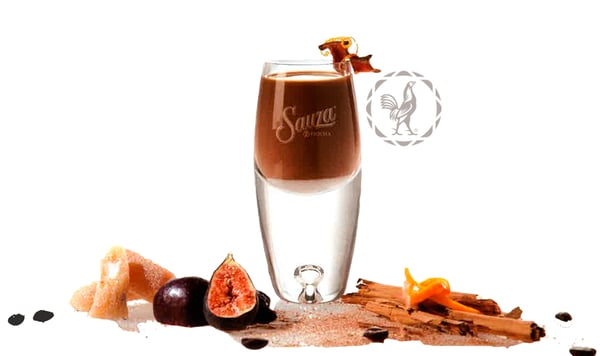 Thanks to the the sober and caramel-like flavors of 100 Años® Añejo Tequila, this cocktail made with tequila offers the perfect link between coffee and chocolate with the unique touch of the roasted wood that this vintage (añejo) tequila offers.
This recipe serves 2 people
Preparation time: 5 minutes
Ingredients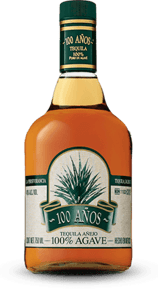 1.5 oz 100 Años® Añejo Tequila
0.5 oz Dark cocoa liqueur
2.5 oz Chocolate syrup
0.5 oz Cherry liqueur
1.5 oz Evaporated milk
3 g Ground cinnamon
5-6 Ice cubes
Garnish
1 fig slice
Ground cinnamon, to taste
Preparation
Pour all the ingredients in a shaker glass and shake for 20 min. Strain and serve while it's still cold.
Presentation
We suggest serving it with fig slices and ground cinnamon.

Find more recipes for tequila-based cocktails here:
"Sauza Republic" Tequila Cocktail
5 Best Tequila-Based Cocktails
Cocktails made with Tequila: "Agave Fruti-Chile"
Preparing Tequila-Based Cocktails
Come to Casa Sauza and let our bar tender prepare the most delicious tequila-based drinks for you. Have your tequila at Tequila!