You must have wondered at some time what it is that you are going to see and advance during the food tasting for your wedding, it's a very important moment during the process of preparation of the great day!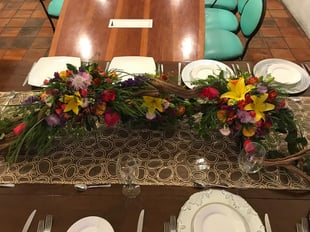 Getting Ready for the Food Tasting
Something that I always recommend and ends up being a very practical choice, is that the supplier with whom you hire the banquet, hire the rest as well: furniture, linens and glassware.
With the help of your Wedding Planner, or the person that you are hiring for the banquet service, you can set the date for the tasting. I recommend it takes place at least 3 months before the wedding date so there's time to get the things you truly liked.
Prior to that day, you have to communicate your preferences and the ideas that you have for your wedding's furniture, glassware and linens. Having done this, the you will be able to take one step forward on your planning during the day of the tasting.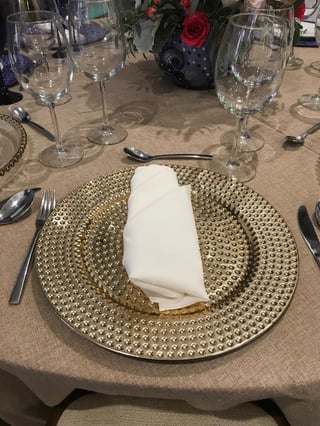 It's always very helpful to use some apps -such as Pinterest- to get ideas. Even if you won't be able to find every single thing that you see there (since availability depends on country/state), it will definitely help you to get ideas on trends and pantones that you can use for your event.
I also recommend that on the day of the food tasting, you also have your decoration and flowers provider bring samples of what could be used on your wedding day, so that you can see the whole presentation of the table.
What to do First During Food Tasting?
Tasting
Well, first of all, do the tasting itself. In order to do this, you should've already chosen the options that you would like to taste for each of the courses that will be served (appetizers, soups or salads, main course and dessert).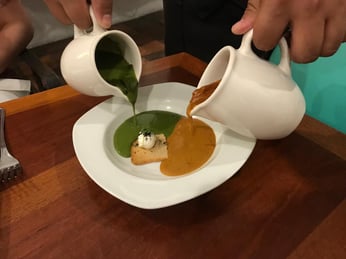 You must be very careful about which protein you'll choose, since not everyone eats all kinds of them. That's why I recommend that you go for more neutral flavors as well as to offer two different kinds of proteins as a main course, alternating them when served. Serving them like that will help you a lot since almost everyone goes as a couple and can exchange their dishes or share them as they like.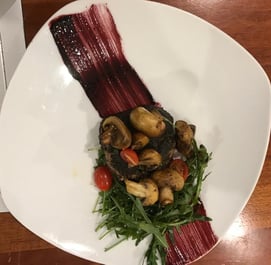 It is very important you consider a variety of colors, heights and textures when choosing your dishes, so as to avoid offering a boring menu. Your guests will crave more for it and it'll be easier for them to keep it in their memory. Never forget that food and music will always be the two things that make a difference for the success of your event.
You should always have a couple of vegetarian dishes available, or if you already know how many vegetarian people will come to your wedding, ask for their dishes right at the food tasting or as soon as they confirm their food requirements.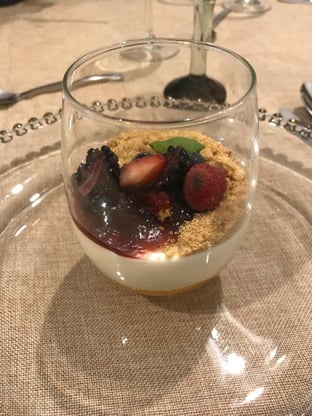 If you'll offer wine, this is the chance to bring it and taste if it pairs well with the food you'll be offering.
Take pictures of the dishes that you'll taste so you keep a record of what you agreed on. Make sure that you get the exact same portions of each dish at the wedding.
Assembling
Once the menu is chosen, we move on to another very important aspect, one that always moves me the most: the assembly. You can see the tables set with the linen that you liked or at least one that looks a lot like it. This is the moment when we often get to surprise you, since we might have received new and more beautiful linen than the ones you chose, within the same color tones, and the best thing is that ... they haven't been used or seen before since they are brand new! You can also combine tables with tablecloths with wooden tables with table runners.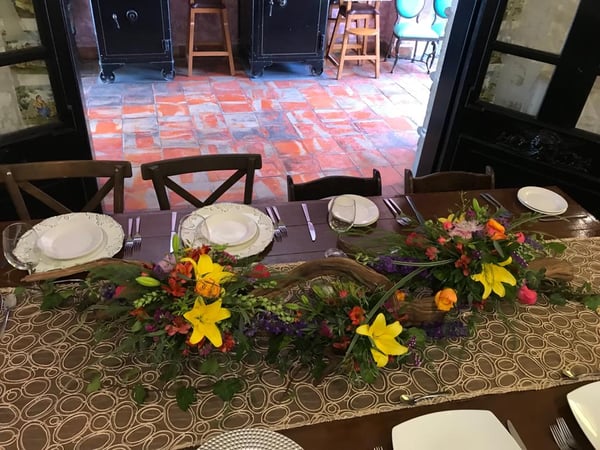 It's also important that you also see and choose from the different kinds of chairs available and make different combinations of them, so you can see which one you like the most.
Afterwards, you must add:
Base plates
Glasses
Napkins with different foldings
Centerpieces
It's amazing when you finally get to see the table as you imagined it. You can very well have different tables set together so that the assembly doesn't look so homogeneous. By doing so, you offer variety and movement and, when the assembly is complete, it looks spectacular!
When the food tasting ends, you will realize that you will have chosen everything, even what you were missing to chose for the event! You should never leave with doubts or disagreements. It's YOUR wedding and it must be just as you dreamed it would be or even better. Part of our work is always to exceed your expectations but respecting your tastes and desires.
Good luck with the choosing of these details for your wedding!
We will soon bring more tips for you.
We also invite you to come and visit our hacienda, Quinta Sauza, so that you fall in love with its gardens and its so fresh, Mexican atmosphere. We are waiting for you!