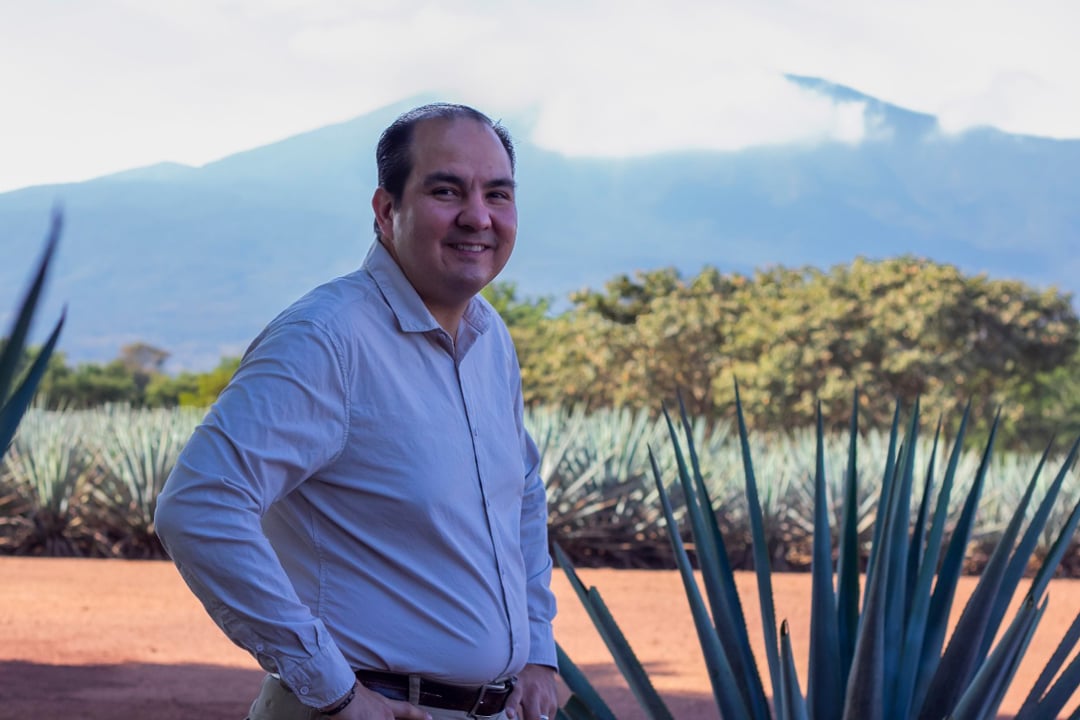 We interviewed Francisco Cerrillos to tell us the success story of Grupo
La Posta is an innovative company with a significant impact on Tequila.

Interviewer: Tell us, who is Francisco Cerrillos?
Francisco Cerrillos Hernández:
Well, my name is Francisco Cerrillos Hernández. I am the son of Fidencio Cerrillos and my mother, Francisca Hernández. I am the 6th of a family of 10 siblings. In personality, I consider myself an impetuous, active, proactive person; I like to strategize and plan and solve problems. I don't particularly appreciate that they lie or cover up realities, but instead that they speak to me face to face... But on the other hand, I often consider myself intense and impatient. And I think that among my mistakes are stubbornness obstinacy, and sometimes I perceive myself as cruel in some decisions.
I am married to Cecilia Luna Salazar, and we have a 7-year-old daughter. My wife is originally from Mexico City, although she already resides in Jalisco. We are a small family, and I met her in Mexico City while she was working in a restaurant bar in those parts. Although we never lost track, we met again after ten years to start a family for seven years, the same as we were married.
My nuclear family is significant; I consider them professionals and experts in our fields. We are from large families, like many of Tequila, based on the town's traditions and customs. All my brothers are fighters, passionate, intense, with character, and dedicated to what we do. We sacrifice ourselves if it is necessary to be faithful to our convictions. Many families have had to build and work in the family business. Many are at different stages but have left their mark within the company, and when we meet to discuss it, we see it as the legacy of our parents. And with the remembrance of a project that has been with us since childhood.
I studied philosophy to be a missionary priest, although I only stayed as a postulant. I finished my Philosophy degree outside the seminary. I have always liked business, so I did a Master's degree in Business Administration. Under these study conditions, even though I am originally from Tequila, I left at 14 (approximately in 1996) and returned at 29 (in 2009).

I was in the City of Guadalajara for four years and later ten years in Mexico City. This helped me to have a very different vision of the business, and the socio-cultural and economic culture of the City will train me in restaurant practice to support myself. I had to work in the industry from the lowest positions as a general to the role of area manager. By the way, I am grateful for the experiences I had to learn from my bosses and the companies I belonged to since they were excellent schools for professional learning.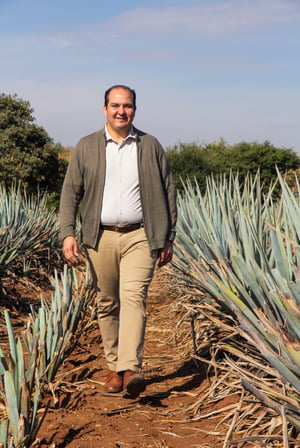 People say I am "the sesame seed of all moles" because I inherited vision and social responsibility from my father. I inherited it because he did not have it. I wanted to dedicate myself more to mine (business). My father began to meddle in the Tequila Route at the time and in projects of The Committee of Magical Towns, then the Chamber of Commerce, and then at the end, before he died in the Red Cross. So, I have a lot of sociopolitical or corporate social participation here in Tequila, which has also opened many other doors for me. I have been the delegate of the Red Cross since dad's death. I am also the newly appointed President of the Municipality of Tequila Tourism Board.
The family business, "La Posta Group."
My family started in 1989 with the restaurant project. It was an accidental decision since the ten children had to be supported. Therefore they had to look for a livelihood, which was not easy then. The restaurant project became one of the options we had, without knowing that this fact would change our lifestyle. Being part of a family that depended on a salary (my father's), we switched to family sustainability in a business that is absorbing and requires most of our time due to the attention that our customers need. Now we had to be in the business day and night and learn to live with it. Without a doubt, it was a change of habits for the whole family.

In 2009 I started here in Tequila on the family project. With more professional experience, I took the direction of the family business, Grupo Gastronómico La Posta, with the seasoning of agave.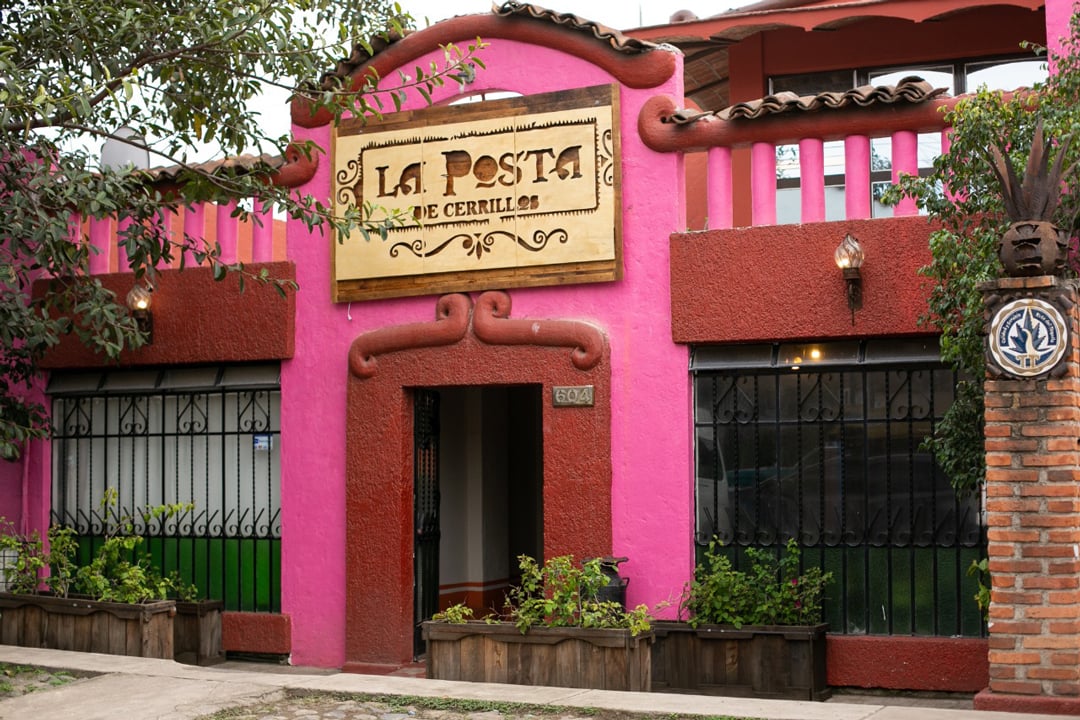 Grupo Gastronómico La Posta, the first concept of us, of the family, was "La Postal de Virreyes," which opened in 1969. It was a small restaurant where people from Tequila went. Don Rubén Díaz, a very representative person of Tequila, passed through this restaurant as owner.

Then Don Rubén handed it over to Mr. Salas, who in turn handed it over to my parents, who took possession of it in September 1989.

The restaurant was maintained from 89 to 2009, with various creations. It was a homemade food restaurant where they sold you a little of everything. My mother and sister began working with homemade flavors and a Mexican concept, specializing in treating Tequila visitors without underestimating all our customers. Other brothers joined this project, led by my brother Fidencio Cerrillos (whom we call Jr) and my mother (Francisca Hernández). I remember that we received many engineers from Guadalajara to work in the factories and liked the homemade flavor and personalized attention. My dad had a very well-said saying: "You always have to make them feel like they are at home." So we began to unconsciously specialize in clients who visited us from abroad, seeking to make them feel comfortable. And from there started this tourist vocation.

The restaurant became dining rooms, industrial-type events, and social-type events. When I took over the reins of the business, we formed Grupo Gastronómico La Posta. Innovation with representative restaurants to turn them into an experience.

In 1997, the Jalisco Chamber of the Restaurant Industry and Seasoned Foods invited us to the Restaurant Expo in Guadalajara. There my parents had the idea of giving it the Tequila or destiny seal, and we started there by promoting unique dishes: with agave seasoning.

We seek to expose recipes for products made with Tequila or Tequila. Then they started productions like Chamorro in agave stalk, agave wire, tequileño fillet, etc. Then we already began to dabble with creations made from agave. From there, we changed the tagline to:
"with agave seasoning".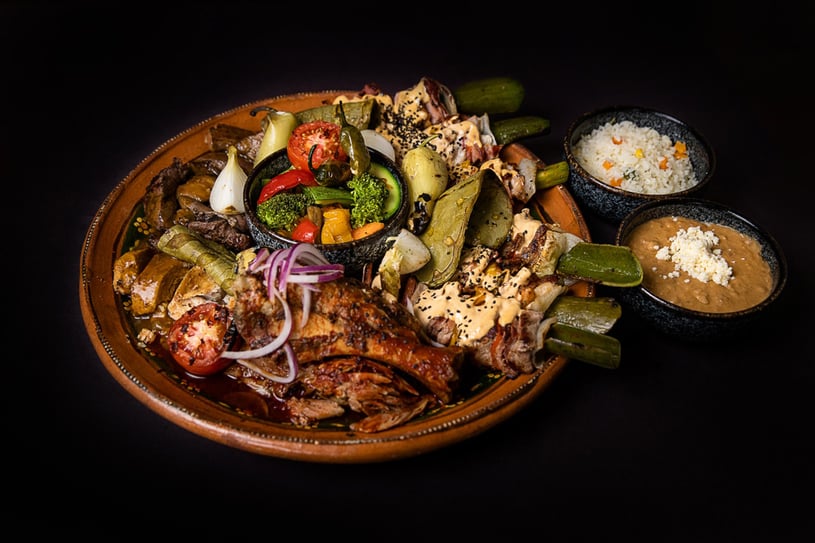 In 2009, upon returning from Mexico City and seeing what was being done there in the gastronomy industry (with some attractive concepts in restaurant decoration and personalization at that time), I saw the potential growth for our town in the sector of local and international tourism.

I have always trusted that the word "Tequila" has a powerful charge phonetically, culturally, historically, and professionally. He deserves much more from the destination where we are currently.

This theme has always been representative, and when I had to arrive and see what was being done, our first concept was to put together representative restaurants. It was no longer selling everything in the restaurant but segmenting and dividing ideas that would bring a diversity of products to the destination:

We currently have a concept as a way to have a snack, another of ranchera cuisine, another of regional cuisine, but that contributes to those who visit us with different tastes and moments. It was the first concept we began to develop, and he began to have the vision towards a gastronomic experience of Tequila.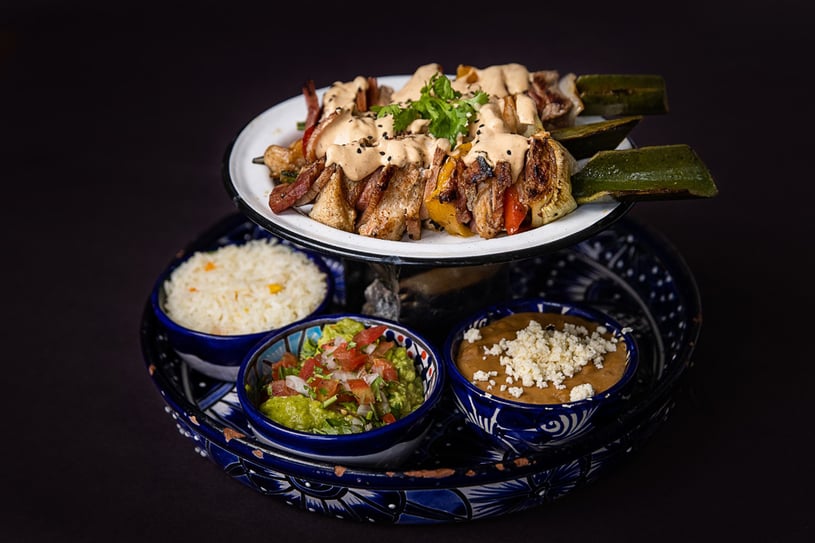 Gastronomic experiences in Tequila Jalisco
Today what sells the most is an experience of the destination and a destination that rescues and covers the roots of where it is. Before, for example, we used to say, "you have to take care of the mango," but as an option among so many endemic products that rot due to lack of use... now it is a necessity to take care of the cultural roots of the destinations, especially in the towns magical and with it, exponentiate the services, traditions, customs of our culture in the agave region... obviously with this, not failing to recognize, use, promote and strengthen the value chain that we have in endemic products.

Today, the vision of La Posta Gastronomic Group is to create authentic experiences, not necessarily formal but experiences wrapped in our culture that covers moments our visitors can enjoy being part of our culture. It is a new challenge for the tourist society, tequila culture, and our leaders: be aware that experiences require many details, attention, careful timing, and complete focus on our clients and visitors.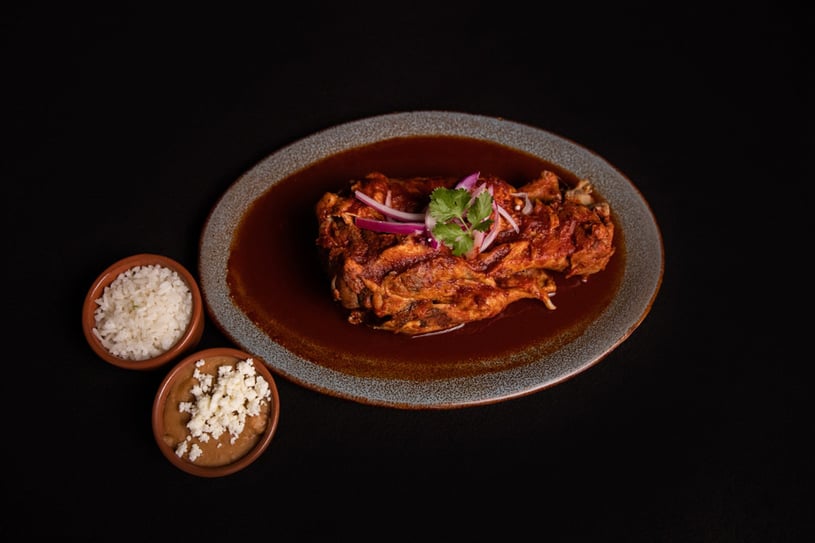 Tequila, Jalisco, is a tourist destination.
The destiny of Tequila is becoming international. Even after the pandemic, we began to receive more visitors; they take away the taste of authentic cooking, homemade flavors, the color of the agave landscapes, the aroma of firewood, and the aroma of animals. , that is to say, they take things more authentically from a town, and that is what makes them marry a drink and a destiny.

Also, within the destination, we already find high-end products, very exclusive, at the level of new businesses. There are Americans, and Europeans, from all cultures who are thinking of investing in Tequila in agave and already have products that meet their needs. The vision is to create allied experiences with all our tequila companies, allowing us to achieve more together than apart. I am a faithful believer in business synergy, and as I learned at the time:

"Cobbler, to your shoes" some make Tequila, and others do "culinary experiences." The new generations will demand more synergy, making people enjoy breakfast in one of the nearby towns, which is very authentic, and then move on to a very exclusive experience at Casa Sauza and then go to a Tequila Fortaleza or another tequila company. Enjoy all the corners of Tequila and see the variety of tourist products that we already have, which are more than 100.
Responsible consumption of Tequila
We grew as a company alongside Tequila, and we believe in the effort required to drink this drink - it takes at least five years of production to be able to taste it - in which a lot of respect is demanded, just as they have for whiskey and other drinks as well.

I share it because we, as a Gastronomic Group, defend the vision of Tequila as a destination that deserves to be more known: its culture, more of the products it has, and not just the shot.
Today, sadly, all companies face a challenge: regulate the consumption of beverages in public and its effects on good customs.
Tequila makes us very happy, but we don't want to see the Tequila destination filled with people who commit indecent acts -and I'm not a moralist-. So the treasures we have are being lost for "fun." And in turn, the reality is that when people come, we must be aware that most come for the Tequila. And those who already like the party will come to the party and go to the cantaritos and other places where the fine line between destination and zone of evil is skinny.
Profiles of tourists in Tequila, Jalisco
It is also our responsibility as companies and as a society to show that it is also a drink that must be taken care of, respected, and extolled. And therefore, by taking care of the drink, we take care of the destination. And I see this confluence in various types of profiles:

● We have people who know Tequila more than the people of Tequila and who demand, ask and inquire. So we have a market or a cluster of national and international experts, lovers of Tequila.
● The family tourist who is getting to know the destination and comes with their grandparents or children.
● We have a tequila investor who comes looking for experience to close a deal, so he wants specific things at a certain level.
● And we have the tequilero, who, after the pandemic, needs unbridled fun and is looking for pleasure per se and not enjoying the whole destination.
So Tequila is full of these kinds of portfolios, if you will, of visitors. And what we have to do is know how to segment or separate them and learn how to regulate them. So that would be the great challenge we have in our companies, and we prepare for it.

The reality is that now all businesses and destinations are experiencing excessive growth. After the pandemic and the sacrifice, which represented many of us, we are by tourists and we have to live up to it. Many of us need to improve in achieving it, especially in the work team. We have a significant lack of labor in Jalisco and Mexico.
Future projects of Grupo La Posta
When I returned from Mexico City, I had always said that my dream was to have an experience in a restaurant outside of Mexico, in the most representative places of international tourism, in which Mexican cuisine was combined with Tequila, a specialty restaurant. Those were my dreams, and they haven't changed.

So what we are looking for is to prepare our kitchen for general international standardization and systematization. Now we have to consolidate what we have and be able to standardize and systematize it for export. So that the "Alambres agaveros" or "Chamorro La Posta" can be produced and exported to another country, considering its sanitary regulations, among many things. If we achieve that step, we are already the next to be able to open restaurants in other places outside of Mexico and let it be the experience. That is the goal: to live the tequila experience. No, not only here, but abroad, but always accompanied by various tequilas. So we can talk about Mexican food and Tequila, one of our dreams as a company.
Gastronomic Group La Posta and Casa Sauza
The business grew, and we were invited to work in soup kitchens such as Sauza's, Dessert Glory, and Federal Commission in the "La Yesca" Hydroelectric Project. We began to dabble with various concepts, and we had the family see the birth of the entire tourist version of the factories, like the engineer who was the one who was going to eat.

First, it was Sauza with the Noches Tapatías con Ángeles Ochoa, a famous program here in the region. Then, we had to do the catering service.

Casa Sauza and we are tourist and business allies and have grown, developed, and added to the destination. I have a lot of respect and affection for Sauza. It was the company, even before Cuervo, with which the tourism project began. I was touched by some sketches of this approach in promoting Tequila. Sauza opened the door to professionalization and allowed us to meet new demands, first in tourism and then with the canteens. Those of us from Tequila have a resistance to change. So only some companies want to revolutionize and keep up. Sauza gave us that injection of revolutionizing, modifying, and improving in its first moment.

From that issue, the whole family has the respect it deserves. We have many acquaintances we see with great affection. We are also natural allies in giving and asking for mutual support for the attention of tourist groups, for example. Our relationship is mature, and we have learned to be close, consolidate, let go and re-consolidate new relationships.

In recent years we have worked hand in hand with Víctor Martínez, the leader of the hospitality area of Sauza, and we have coincided with the tourism promotion councils in the case of Magical Towns. These alliances, I insist, are our vocation to build partnerships that are always productive.



Interviewer: Do you want to add something or share it with our readers?
Francisco Cerrillos:
I am a fan of the Casa Sauza blog, and I see the quality of the contributions. So my invitation is that you follow your destiny. Tequila has a lot to discover; I have noticed that most people, even Tequilas, need to learn the treasure of our experiences and products. So I invite you to learn from this rearguard which we have to promote; there are more than 100 experiences.

It is good that their children that their families get to know each other from a horseback ride or a visit to the mountains. Let them rediscover that Tequila so that we can protect it. Things are changing, and right now, we all have to be jointly responsible for the fate of Tequila so that it continues to develop and grow at the level it deserves.

Imagine everything we deserve if the drink has not reached the whole world. It is the destination that should be the magical town par excellence, the most crucial goal of the towns, of the cities. Because of the cultural load, the drink, representativeness, and the State of Jalisco in which we are. We must live up to being the best magical town without insulting anyone else. Not only because of the destination but also because of the quality of life that those of us who live here have.
My invitation is that you get to know the corners of Tequila because by understanding it, we will take better care of it; explore Tequila!