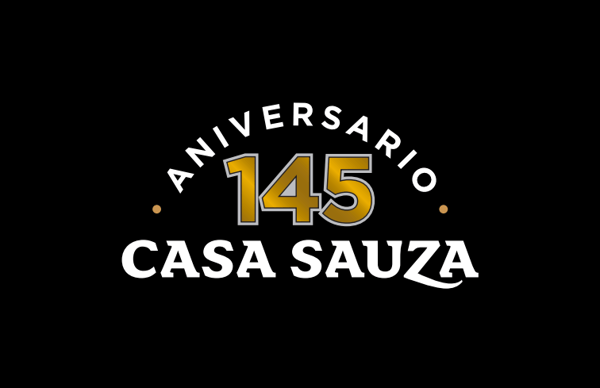 The story begins...
...in a beautiful and humble abode in 1842, where one of the most influential industrialists of the time was born. It was here, in the agave fields of Tequila, Jalisco, where Cenobio Sauza Madrigal started what would later become one of the most emblematic beverages of Mexico, TEQUILA!
First Generation
Being only 16, Cenobio visited the haciendas and orchards of the region, delving into the world of agriculture. Sleepless nights, lots of efforts made, many debts and long working hours, were what made a 28 year old Cenobio own one of the first two brandy or vino mezcal (mezcal wine) producers. He bought La Antigua Cruz (1873) and turned it into La Perseverancia, a name he choose due to his hard work and perseverance.
It was here where a chacuaco (long chimney) with a cross (that still exists) would witness the legacy of the Sauza Family grow. Cenobio started by undertaking the first exportation of the famous mezcal wine that there's record of. He became a distinguished industrialist and a cornerstone in Mexico's bustling politics. Within a few years, he proved he had a gift as a negotiator and a visionary. He acquired other distilleries which increasingly boosted the growth of his beverage.
Second Generation
It was then when one of his five children started working with him. This restless but extremely intelligent child, Eladio Sauza, started taking his first steps in the industry. Eladio, with the characteristic Sauza DNA, began by questioning why the drink was called mezcal wine when it should be named Tequila, after the place where it was made. Eladio was proud to be Mexican, he considered that the tequila represented the heart and spirit of his countrymen.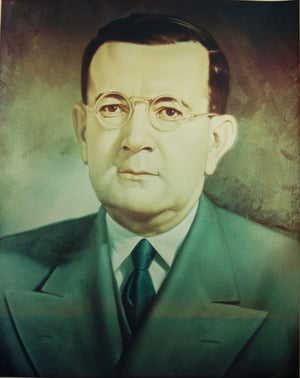 Upon Mr. Cenobio's death, his son Eladio started experimenting with the change of the drink's name and called the product that he had for exportation, Mexican Whiskey. He later called it Tequila Wine, reaching a common agreement with other entrepreneurs. With this, he succeeded in having this drink named Tequila!
Eladio, a restless man, started making changes according to the spirit of his time. He decided to change the old distillation processes for more efficient and modern ones. All the while, he also developed a company to show his products, creating the first newspaper of the region, El Occidental. This is when he began carrying out a marketing strategy and started the broadcasting of TEQUILA SAUZA.
Eladio, within his commercial and productive vision, started working on a more effective supply chain. He got rid of distant farming properties and started working with plantations near his factories in order to avoid unnecessary transportation times and expenses. In this way, and regardless of the difficult times that were running (Mexican revolution), he managed to make the company grow. He became the first place in sales, beating his competitors: Tequila Cuervo and Tequila Herradura who, until now, remain (along with Casa Sauza) irrefutable leaders in sales.
Third Generation
In 1903, the first heir of Eladio's family was born: Francisco Javier Sauza Mora. This restless young man decided to migrate to the United States of America to learn the English language in depth and to eventually become a public relations writer. It was here where he met the love of his life, Nina, and they started a family.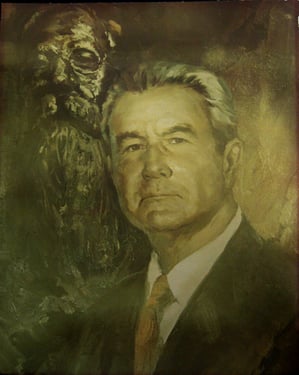 Javier, kind and bohemian at heart, decided to come back to Mexico to try his luck all by his own. His first stop was Teotihuacan, where he worked as a tourist guide. During the evening, he tried his luck in bars and canteens in Mexico City.
On his mature age and with two children, he returned to Guadalajara at the request of his father to take over one of the family businesses. By doing so, Javier became the general director of a cluster of dairy companies. Javier, motivated to show his worth and leadership, began developing more effective supply chain strategies and managed to grow the company twice its original size. Don Eladio, seeing Javier's enthusiasm and dynamism, decided to hand his son the reins over Sauza. Javier accepted and by doing so, the exponential growth of Tequila Sauza in the world began, reaching now more than 120 countries.
With the lead of Mr. Javier Sauza, innovation takes a more defined path in the brand by making unusual changes:
He started changing from ovens to autoclaves
He increased the number of productions in the bottling line
He developed brands such as:

Sauza Conmemorativo, celebrating Mexico
Sauza Tres Generaciones, in honor of the anniversary of the family brand
Sauza Hornitos, in honor of his father and the anniversary of the independence of Mexico
Javier was a strong protector of the drink and of its origin, so when, on a trip to Japan, he found a drink similar to tequila, true to his beliefs, he said:
"YOU CAN'T MAKE TEQUILA WITHOUT THE PLANT THAT GIVES IT ITS ORIGIN, OUTSIDE THE COUNTRY THAT GIVES BIRTH TO IT"
Thus, Javier returned and lead a group of businessmen in order to get the denomination of origin for this drink. It was the first denomination ever registered in Mexico (1974).

Don Javier, in addition to all this hard work and being passionate about Mexican music and culture, decided to create a television program where Mexican artists were sponsored and broadcasted: Noches Tapatias. This show was very famous in Mexico and broadcasted great artists.
Our Present
Javier, an unquestionable protagonist of the tequila industry, died in 1990, leaving the Sauza legacy in the hands of the most important company of the moment: Pedro Domecq. Sauza currently remains as an industry leader, regarded as the n.2 tequila producer, due to its volume and sales. Sauza is now part of the family conglomerate SUNTORY HOLDINGS.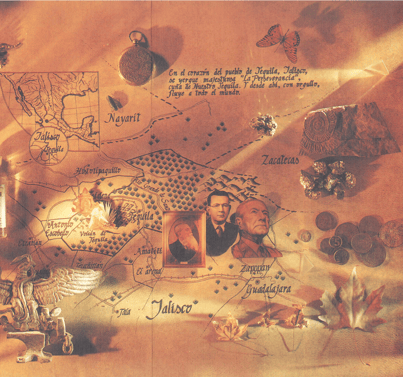 Sauza's lineage has not disappeared since Javier's direct heirs, his grandson, Guillermo Erickson Sauza, and his son, Billy (5th and 6th generation respectively), are still working in the tequila production field. They have their own brand, La Fortaleza. They produce their elixir the same way Don Cenobio did, at Villa Sauza.
The SAUZA Story Will Continue For Years to Come!
If you want to learn more about the present of Sauza, come and pay us a visit! We'd be happy to guide you around our production plant with the help of our expert tour guides.