My Story at Sauza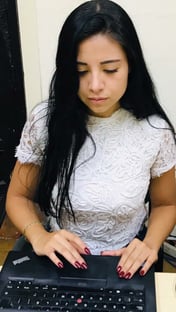 My name is Dessiré, I am a studying an International Business degree at Universidad del Valle de México and I chose Casa Sauza to do my professional internship.
I knew Sauza was a renowned company and had heard very good comments about it. When I found out that they did have an internship for students program, I didn't hesitate one bit and decided to apply, and asked for an acceptance letter.
I was immediately accepted and then directed to the Heritage Center at Sauza's Quinta, where I would work as an assistant in different areas. Ever since my first day, they offered me a warm welcome, an amazing working ambience, and I can even say that I've found true friendships here.
Days passed by and I become increasingly sure of having chosen the best option, Sauza is definitely the place where anyone would want to work.
Honestly, I've learned a lot from each of the different areas of this company; I've developed myself and adapted well to this place, always under the supervision of my manager. Both he and the rest of the team have supported and guided me in all of the tasks that have been assigned to me, that's how I've managed to successfully carry them out.
Sauza, Great Place to Work
The company is recognized as a Great Place to Work . At the beginning, I didn't quite understand why they were recognized as such, but with the passing of days I realized the incomparable work environment that exists within the company; the quality and attention of the people who work here is indescribable, something you'll hardly find elsewhere .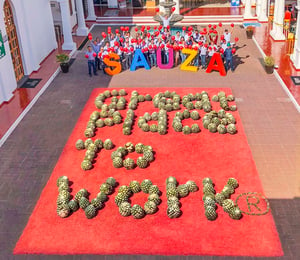 Sauza is a great family that strives every day to improve and, in order to achieve it, the collaboration of each of its members is required. They are all very important links for the proper development of the goals and objectives of this company. All this creates a sense of belonging on each of its members, making their participation at their own work activities more effective.
The sense of belonging in itself is the link that exists between the worker and the company which helps the worker connect with the values ​​and objectives of the company in such a way, that he'd be willing to defend them before anyone.

In addition, team building activities are carried out at which employees are acknowledged and thanked for their efforts, as well as motivated to continue achieving such excellent work.
Something that caught my attention is that in every activity, there's mutual effort and support, which helps to achieve them in the best possible way. All this with the objective making our clients receive the best attention possible, as well as an unforgettable experience.
Active Participation
The goal of professional internships is that we, as students, get to foster and increase our skills within an organization. Thanks to them, we are able to apply the knowledge that we've acquired and by doing so, we learn even more about the area in which we have decided to develop ourselves.
Many people believe that during internships, no specific or valuable task is carried out yet, this isn't the case at Casa Sauza since from the very first day, I was assigned with relevant activities; I was involved in projects where my opinion was taken into account and my participation was valued, which really made me feel part of the company.
I invite you to experience and be part of this great company, I assure you that you'll live an unparalleled experience. At Sauza, you will every day acquire the knowledge that will help you develop your professional self in the best possible way.
If you want to learn more about this great company, you can always come to Sauza and see it all for yourself. Our tour guides will show you around and answer all of your questions.