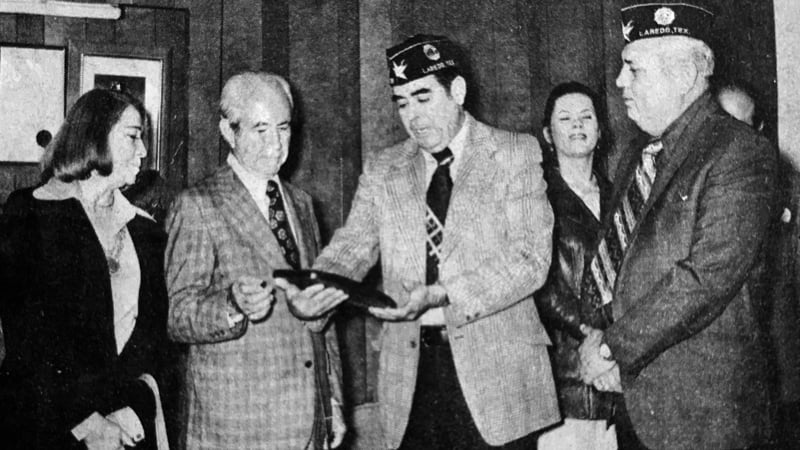 "Noches Tapatías" was a television program fundamental to the development, growth, and broadcast of Mexican music. It had several seasons, but the most important was during the 60s and 70s. Learn more about this program.
Practically all the key performers of the ranchera genre paraded through its set. Among its hosts were Lola Beltrán, Lucha Villa, La Prieta Linda, María de Lourdes, among others.

Thanks to YouTube and several fans who have recovered some videos, today we can enjoy a little of what that program was like. Here is a sort of summary of almost 30 minutes, where you can enjoy the live performances of La Prieta Linda and María de Lourdes.

Facebook source: Señoras de La Canción Ranchera.
Mr. Francisco Javier Sauza, producer of Noches Tapatías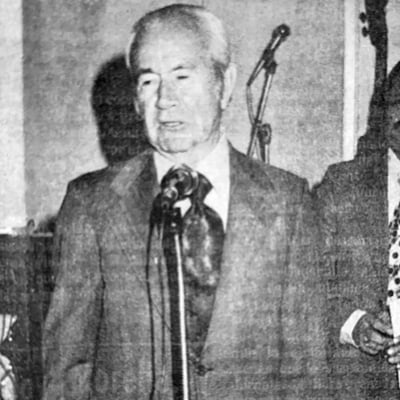 Mr. Francisco Javier Sauza launched a strong advertising campaign linking tequila to Mexican folklore in 1952, first on the radio and then on television.

The program Noches Tapatías promoted tequila consumption as part of a popular culture that made Mexicans feel proud of the Jalisco drink. Under that sustained interest in promoting tequila, in 1961, he traveled to Spain, France, England, Italy, Belgium, and Germany.

Years later, he managed to get Tequila Sauza's product to the table of the kings of Spain. He requested an Appellation of Origin for the drink when he learned that an imitation was being produced in Japan, marketed under Morosof.
Source: Government of the state of Jalisco.
Francisco Javier Sauza as a marketer
Mr. Francisco Javier was also a great marketer. Ignoring criticism, he invested large sums in the advertising and sponsorship programs where tequila was always showcased as the national drink and symbol of Mexicanness. The most remembered: —Noches Tapatías—, which went from radio to national television for 27 years.
Source: Expansión Magazine.
Noches Tapatías' advertising agency
Today, "Ferrer Comunicación" is one of the oldest agencies of Mexican origin; it's also considered a pioneer in communication in Mexico since, in the decade of the 60s, it was still an uncommon business waiting to be taken advantage of.

Eulalio Ferrer's agency managed to be one of the first agencies to market programs on national television and radio, some of the programs they managed were: "Noches Tapatías", "El programa de Agustín Lara", "Melodías de siempre", "Su programa Nescafé", "Estudiantinas que Estudian", "Cameribo", "Programas clásicos de lujo", "Butaca", "Hacienda", "Vergel Invita", "Los grandes triunfadores", "Variedades Vergel", "Suizalegrías", "Duelo de Pianos", "Guitarras", "Cuerdas y Guitarras", "Gira Musical", "Evocaciones de Salvador Novo", "Diálogo con las estrellas", "Rincón Bohemio", among others. Over the years, it has collaborated with different brands, such as: Nescafé, Leche Nido, Tequila Sauza, Sabritas, Gigante, Desenfriol, Renault, PepsiCo, Chili's, Toyota and Apple, to name a few.
Source: Wikipedia
Noches Tapatías in the 60s and 70s
During the 1960s and 1970s, there was a ranchera music program where the significant figures would perform; among them were: Lola Beltrán, Lucha Villa, José Alfredo Jiménez, La Prieta Linda, etc.
Source: Crónica Banqueta en Twitter
A top-rated program
Did you know that Mr. Francisco Javier Sauza, a businessman from Tequila, Jal., between 1945 and 1975, promoted his product worldwide and invested a fortune in sponsored programs, first on radio and then on television? The program "Noches Tapatías" was top-rated during those years.
Source: Facebook de Tequila Jalisco
His passion for the countryside led him to develop various techniques to improve agave cultivation; his marketing mind allowed him to conquer the market, investing significant sums in the advertising and sponsorship of programs through which tequila was shown as a symbol of Mexicanness. Such was the case of Noches Tapatías, a program —first on radio and then on television—a tireless promoter of Mexican music and, of course, of his brand for 27 years. A faithful friend of Mr. Pedro Vargas, he appreciated and spread the national vernacular music.
Source: Impulsa
Musicals, Mexican TV national treasure
If Mexican television can be proud of anything, it is of the great figures that have paraded through its studios in the early 1950s, when elementary scenery, lackluster lighting and poor audio output were not more important than the presences and the live voices, without tracks or playbacks of Agustín Lara and Pedro Vargas in their respective studios; Lola Beltrán and José Alfredo Jiménez in Así es mi tierra; María Victoria, in Club Ron Potrero; Rosa Castilla, with Adelita y sus dorados; Lucho Gática, in El yate musical; Emilio Tuero in Cita musical con el recuerdo; Enrique Bayrón, with Danzones del ayer; Marco Antonio Muñíz with Hoy; María de Lourdes, with Noches Tapatías, Rita Infante with Reloj musical; Isabel Soto La Marina, with Mano a mano ranchero musical and Carlos Amador, in Las estrellas y usted.
Source:El universal: Los musicales, riqueza de la TV mexicana
Noches Tapatías videos
The content of this article is a collection of the author's data.