One of the most fun things that you'll do before getting married, is having bachelorette parties. You will probably have at least two of them, one with your friends and a more "classic" one which your mom or mother-in-law will probably organize for you.
In addition to being fun, bachelorette parties will help you big time when it comes to furnishing your future home, since you'll face not only the expenses of the wedding, but also other major expenses -such as buying all of the things that you'll need in your new house... Once you start making this list you'll see that the amount of things you'll need can be a little overwhelming!
Bachelorette parties are thus, a great way to help you reduce these furnishing expenses. And it's also a great feeling to remember your loved ones when using those things that they gave to you, all the love they put in buying it it for you.
So... based on the gifts you can get, I here share with you some:
Ideas for Different Kinds of Bachelorette Parties
Pantry/Groceries


Believe it or not, the first groceries shopping that you'll do will be way too expensive -because you have nothing at all! So a very good idea would be to either start buying some of this things with time, little by little, or organize a bachelorette party to cover this purpose. You will need everything! Cooking oil, canned food, salt, sugar, spices, pasta, cereals, laundry soap, dish soap, toilet paper, bath soap, shampoo, bulbs, matches... the list goes on and on! If you can get help buying some if these items believe me, it'll mean a lot to you!
Kitchen Appliances/Items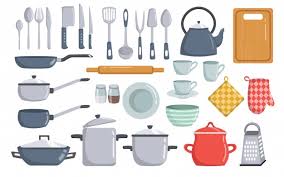 You will always need dishes, silverware, glasses, cups, containers, measuring cups, dish drying rack, cleaning cloths, fibers to wash dishes, cooking utensils, frying pans, pots, coffee maker, blender, cutlery, salt and pepper grinders, bowls ... Quite a bit, right? Getting help in this area is also a great idea.
Bridal Registry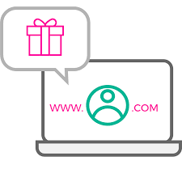 The big plus of the gifts that you'll receive with this kind of party, is that you can choose and register at the store those things that you know you're missing or that will match with your home decor. Keep in mind this is a bachelorette gift, not a wedding gift, so register non-expensive items on your list. Bridal registries are great since not only your guests choose from those things you actually want/need but also, some stores will give you "points" that you'll be able to later exchange for more items.
Envelope/Money
This may be the best of all parties since you get an envelope with money. You can use this money on what you need most. Now, not everyone likes this kind of party since they feel intimidated or forced to give a certain amount. However, others find it easier since, for example, those of us who work, we sometimes don't have the time to go shopping and choose something special for you but we know that with that money, you'll be able buy what you need. Win-win!
House Cleaning Articles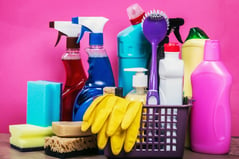 Here's another long list of things that you'll need: Bucket, broom, mops, dustpan, disinfectants, soap, detergent, degreasing products for your stove, window cleaners... Now, you can also add this products to the list of items of a "groceries" party and get 2 different kinds of products in just 1 party.
Entertainment
Don't forget that you must keep your guests entertained at your bachelorette party. I suggest you organize many different kinds of fun games for them to enjoy. I will share ideas on how to entertain your guests on my next blog post. Stay tuned!
And remember, Casa Sauza will always help you organize and host the wedding of your dreams!
Images Credits:
Groceries / Kitchen Appliances / Bridal Registry / Envelope / Cleaning Products