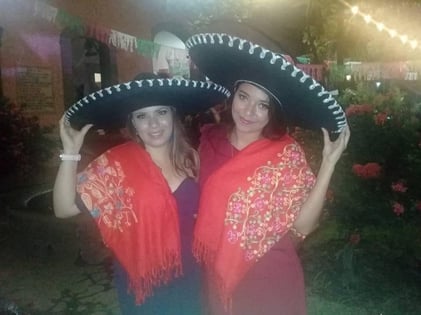 My name is Melina Alfaro and I'm a part of the Casa Sauza team. In this blog, I will tell you about the History of Mexico, specifically about what happened on September 15th, 1810 and the way we celebrate this date at Sauza.
A little Bit of History
On September the 16th, 1810, the Mexican Independence, which would lead to the end of the ruling of Mexico by Spainards, started. This event fostered a great passion in Mexican people and got one of the most important celebrations of our Country started.
This celebration that takes place during the night of September the 15th, when we Mexicans commemorate the anniversary of the beginning of the fight for our independence. The celebration revolves around the so-called "grito" ( the "cry/calling" -for independence) that is given at the most important cities and plazas (open congregation places) of the country. The Grito commemorates the calling that the priest, Miguel Hidalgo y Costilla made on the the dawn of September 16th, when the bells of the church of the Dolores Hidalgo town rang, calling people to rise up against Spanish rule.
Curious Fact
And although, as already mentioned, the grito of independence was given during the early hours of September 16, it was established that the commemoration would take place on the night of September 15 "to avoid the fatigue of waking up at an early hour to celebrate this event", as mentioned in the book El Palacio Nacional de México.
How do We Celebrate this Event at Sauza?
It's well known that human beings have found in parties and celebrations a chance to meet with others, a room to celebrate with all their senses, to reconcile and establish different forms of relationships with other members of the community and with the world.
In the case of Casa Sauza, this event is celebrated with a great Mexican Party held at Quinta Sauza, where you can enjoy:
Different kinds of Mexican dishes
Our National drink, Tequila
Mariachi music
Other kinds of Mexican entertainment activities during the event
Sauza takes decoration, food, desserts and music as the most important assets when planning a Mexican Party.
This is the reason why we, at Casa Sauza, can assure you that you'll live an unforgettable experience, full of colors, folklore, music and flavors. An experience at where you will be able to appreciate our Mexican culture at its highest splendor.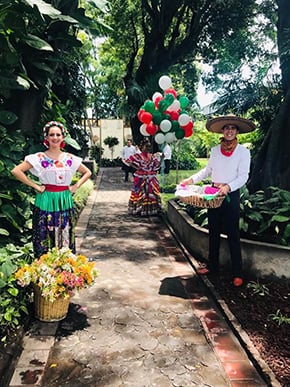 Tequila, The Mexican Drink Par Excellence to Celebrate this September 16th
Every celebration of the Mexican Independence must be accompanied by our National Drink par excellence, Tequila. Speaking about our national drink, we remind you that at Sauza, we have a souvenir shop where you will find a great variety of our products, perfect to celebrate this date, such as:
Hornitos
Hacienda
Tres Generaciones
Conmemorativo
100 años
Sauza
XA
Each palate is different which is why, there are different kinds and categories of tequilas to choose from, which are:
White
Young
Rested
Vintage
Ultra Aged
So which product to buy is a matter of each person's personal taste.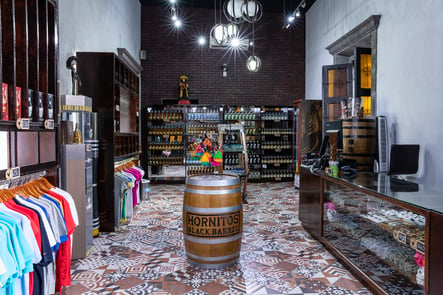 In addition to this product, you can find in our store a assorted variety of souvenirs, perfect for your personal use or to give as a present to your family and friends, such as:
Our famous caballitos (tequila shot glasses)
Original horns (to drink from)
Caps
Hats
Necklaces, earrings and key chains made with agave fiber
Thermos
Decanters
And more...
Celebrate the Mexican Independence at Tequila, Mexico.
Now that you know what do we celebrate on September 16th, and how we celebrate it at Sauza, we invite you to come and experience this great event with us, we assure you that you will live an unparalleled experience.
Click on the following image to make your reservation. There's limited quota!
You can also download our free Guide to Organize a Mexican Independence Party by clicking on the following image: