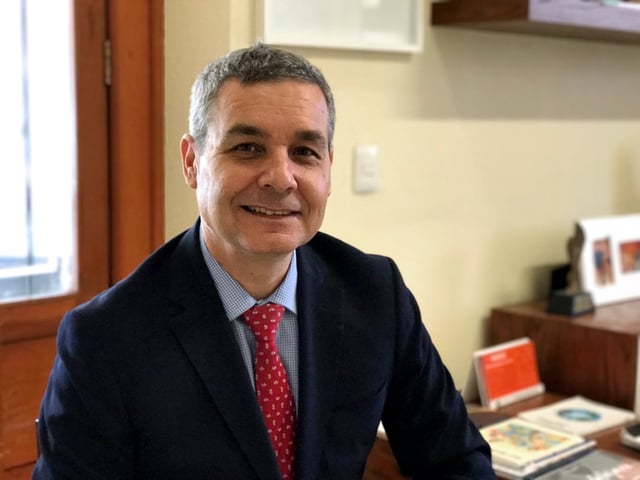 We interviewed Gustavo Staufert, director of the Conventions and Visitors Bureau of Guadalajara, who has more than 30 years in the tourism industry. He explained to us why Guadalajara is the best and most successful city for business tourism.
Why is Guadalajara the best place for business tourism, a "blockbuster"?

I really enjoy it when someone talks to Enrique Ramos, Secretary of Tourism of the State of Jalisco. He is the one who coined the term "blockbuster" to describe Guadalajara and I couldn't agree more with him. People like coming to this city when they have a congress, convention, fair or exhibition due to several aspects. The main one is the infrastructure it already has in order to host this kind of events. The second aspect is that many activities that are very particular to the region, can be carried out in the city itself. Guadalajara has that very particular province/not-a-capital-city flavor that defines its personality, yet it is also informally considered the capital city of the western part of Mexico.
Which aspects make Guadalajara a viable city for business tourism and exhibitions?

Guadalajara has been growing in its capacity and infrastructure for the business tourism, both in accommodations and venues as well as in the connectivity among the decisive sites where this kind of events are held.
For example, the number of rooms that surround its main convention center offers visitors a mobility that only few cities in the world share. Visitors can just cross the street, or walk a few miles, in order to get to the venue. This grants the city with a very interesting productivity for this kind of events.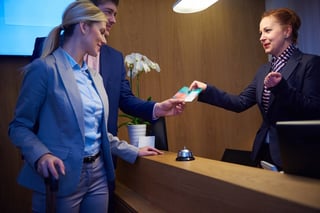 Which city attractions does Guadalajara offer?
Gastronomy
People that come to business tourism events can find a very interesting gastronomic variety in their after hours time. We are being the cradle of creole cuisine. This is perhaps, because we don't have a very pre-hispanic identity like they do in Mérida, Yucatán or in Oaxaca or even Puebla. We, as the Guadalajara city that came to be with Nuño de Guzmán, had no great ceremonial centers. Our cuisine is more-less like that as well. Still, we have had a good amount of very interesting and daring gastronomical contributions. Guadalajara goes far beyond "torta ahogada" and "carne en su jugo" (local dishes). Even though they are still present, and give a special distinction to our gastronomy, we now also have this new "creole cuisine" concept that worths being tried.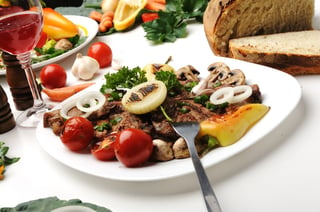 Ambience
The city's ambience is quite particular. Starting with the beautiful women you will find in this city, known for their distinctive and beautiful "tapatío eyes" (Tapatío: Guadalajara's demonyn) and their smile, to its worldwide known traditions. When people come to Guadalajara, they most likely want to see some "charros" and listen to "mariachi" music, which are both characteristic of Mexico but more specifically of Jalisco, Guadalajara's State.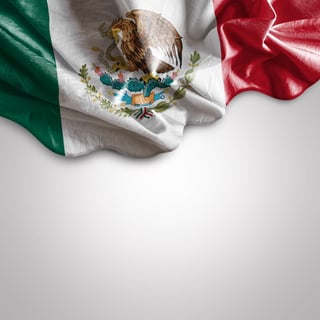 Which important events has Guadalajara held?
The events organizers have realized the benefits that the city provides in terms of infrastructure, connectivity and the personality of the city itself. This explains all the important events that have been held here, such as:
Guadalajara's International Book Fair (FIL in Spanish), which we must add, happens to be the second most important book fair worldwide, right after Frankfurt's. This kind of events tell a lot about the proportions and approach that the city brings.
Transport Expo. This event is held every two years and in 2016, due to its relevance, it brought 5 Secretaries of State and the President of the Mexican Republic, to the city.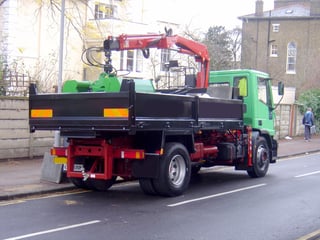 National Association of Self-Service and Department Stores (ANTAD in Spanish) All the department stores and retail stores participate. It has now also merged with the Food Industry Expo, which also offers lots to see and is also of an extremely important political approach and depth.
Hardware Industry Expo. It is also, without a doubt, the most important expo in its field in Latin America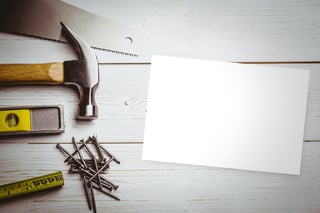 Yet, we don't only gather events of this kind. Aside from exhibitions and fairs, we have also had congresses, renowned conventions, political meetings and important sporting events, among which we can highlight:
Summit of the Americas. 17 presidents of different nations participated, such as Fidel Castro.
Soccer World Cups. The two world championships in which Guadalajara made Brazil feel like home, both in 1970 and 1986.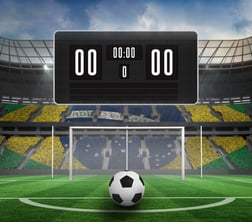 ITU International Telecommunication Union. Held in 2010. Event in which the world elections were held. It was also the event that preceded the Pan American Games.
International Astronautical Congress. In 2016, we hosted the congress where trips to Mars were announced. That was the media news that we liked the most for Guadalajara, since we can now say that trips to Mars, as well as the next 20 years of its colonization were announced here. From Guadalajara to the universe!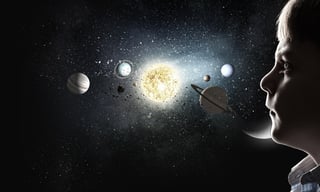 Which venues are there in Guadalajara for exhibitions, conventions and congresses?

There are many. I would start with The Culture and Communications Palace, PALCCO. It isn't only and opera house for concerts, but it also has other theaters: Moncayo Theatre, which has the latest and most important technological advances of its field; there is also the Camara Theatre and the Sidral Aga Forum The forum is an agora without walls and only a roof. It can hold up to 3, 500 people. At PALCCO, there is also also the music school and the telecommunications museum, where we can find from the first typewriter, to one of the satellites that made up the Morelos Satellite System.
Telmex Auditorium. Once a Stand Alone building that holds up to almost 10,000 people, and now neighbor to the recently inaugurated University Cultural Centre, the whole area is turning into a complex that will not only count with those 10,000 Telmex people but many more! There is a library with a capacity of 250 visitors and theaters for 500 to 2,500 people. This means that we will be able to organize several congresses, conventions, fairs and exhibitions, all at the same time.
There are also alternative social venues, such as the Lienzo de los Zermeño or the Cortijo de los Fernández, just to mention the most traditional ones. Speaking of other kinds of venues, we have extraordinary sites of worldwide quality, such as the Benavento hall, or even the Degollado Theater itself or the Hospicio Cabañas, which is a UN world heritage site. This last site is certainly not the only "world heritage" site that you can find in Jalisco, we also have the "charro" and the agave landscape, of course.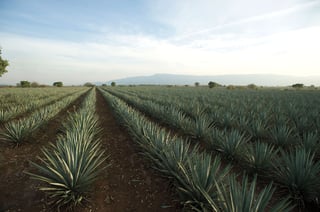 The importance of tourism in Jalisco and in Guadalajara.
At a State level, Jalisco is the second Mexican entity with the most available rooms in the country, right after Quintana Roo. 80% of these rooms are located in Puerto Vallarta and Guadalajara. This information gives us a idea of how important tourism in in Jalisco.
How big is tourism in the metropolitan area of Guadalajara?
In 2016, the economic revenue was of 10 billion pesos, which is more less 8.6% of Mexico's GDP and, but in the metropolitan area of Guadalajara, it represents the 10%. So we are above the national average which is something that we feel very proud of.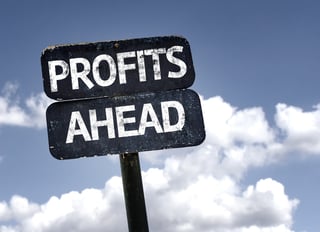 What kind of visitors does Guadalajara receive?
Mainly, two kinds of tourists:
1)FIT (Fully Independent Traveler)
Independent or individual tourists. It could be a single family or even just a single person who is traveling all by his/herself. The most important part of tourism in Guadalajara is this one, the individual business tourist who represents around 55% of our tourists and who comes to work. Most come from the electronics industry, which is the most powerful industry in our city and the one that brings the most tourists. Of course we also have leisure tourists who come to watch shows, to know our culture or just to have some fun. And there is an important number of educational tourists, that is, students that come to either get their university or postgraduate degree or to get professional training in their area.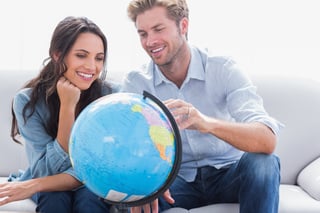 2) Business Tourism
Another very important niche for our city is Business tourism. It encompasses everything that has to do with congresses, conventions, fairs, exhibitions and sports. This is what basically makes up our tourist universe in the city.
In the last years, income has grown by a third thanks to lodging. This only proves there is an undeniable development going on. There was a growth of a 22% in 2016 that almost doubled the growth of 2015, which was of a 12%. So we can say that in the last years, there has been a growth of almost a 33% in this sector.
How did the Business Tourism concept arrived to Mexico and how has it been developing?
I believe I can place the arrival of Business Tourism itself during the last decade of the 19th century, when the first Convention and Visitors Bureau was founded in Detroit. It was mostly used by automotive companies. They suddenly started having 3 or 4 conventions in the city of Detroit at the same time, but they didn't have any lodging services.
How did Business Tourism begin specifically in Mexico?
We could go further, when the first hotels and hostels in our country were founded, which had also a bit to do with business tourism. The first hotel in our country was founded around 1528. Many goods arrived to Veracruz and had to be transported to the old Tenochtitlán. Merchants met in the port of Veracruz and then travelled along the road that would lead them to what we now know as Mexico City. Business Tourism has thus always been very important for the growth of our economy.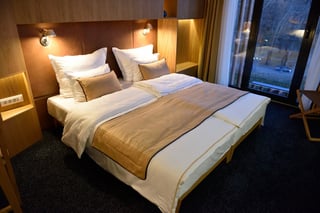 The first Conventions and Visitors Bureau founded in our subcontinent, the Latin American, is precisely this one I direct, the Guadalajara office. It was founded in 1970 to engage congresses and conventions. Guadalajara has a commercial predominance and therefore, these fairs had to be held in order to favor shoemakers, furniture makers, other manufacturers and merchants. This is how Expo Guadalajara started and how Guadalajara became a traditional place to host first, fairs and exhibitions and later, congresses and conventions.

-With these words, Gustavo Staufert guided us into the interesting world of Guadalajara and Jalisco's Business Tourism. If you want to know what to do in Guadalajara when you visit us, we invite you to read our next blog.