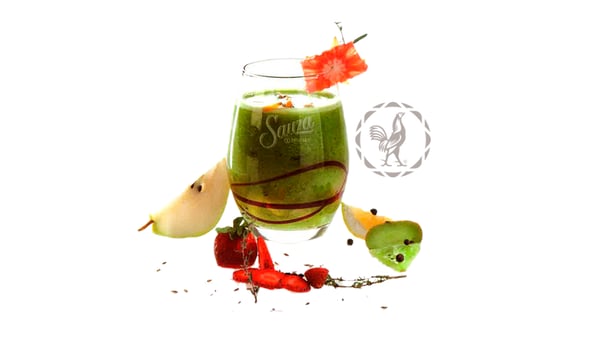 A drink that honors the founder and leader of Casa Sauza, Don Cenobio Sauza, with a taste that represents a character, history, and tradition. This is what the Green Cenobio cocktail represents, Three Generations® Reposado Tequila is the essence found at the base of this Cocktail.
Serves 1 person
Preparation time: 5 min

Ingredients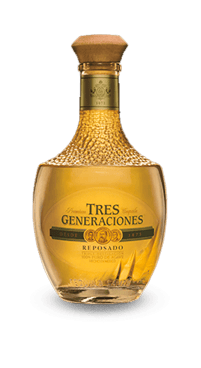 1.5 oz Tres Generaciones® Reposado Tequila
1 kiwifruit, remove skin and heart
4 peppermint leaves
0.5 oz apple liqueur
0.5 strawberry liqueur
2 oz sweet lime juice
1 oz agave syrup
5-6 ice cubes
Touch of lemon juice
Garnish
1 pink grapefruit slice
2 fresh rosemary branches
1 slice of starfruit
Preparation
Place the kiwifruit with the peppermint leaves in a shaker glass and crush with a mortar until it releases as much juice as possible. Add the rest of the ingredients to the mix with plenty of ice. Shake until the glass walls are frozen.

Presentation
Use a cocktail strainer to serve in an old-fashioned glass with ice. Garnish with a rectangle-shaped slice of pink grapefruit, some rosemary branches, and a slice of starfruit. Salud!

Find more tequila cocktails here:
Tequila Cocktails made with Sauza's Hornitos Reposado Tequila
Preparing Tequila-Based Cocktails
Mexican Fruits Tequila Cocktail: Las Pedradas de la Santa Cruz
"Sauza Republic" Tequila Cocktail made with Tequila
Come and visit Casa Sauza; our chef will prepare the best tequila-based dishes you'll ever have. Have a tequila-based dish right at Tequila, Jalisco!