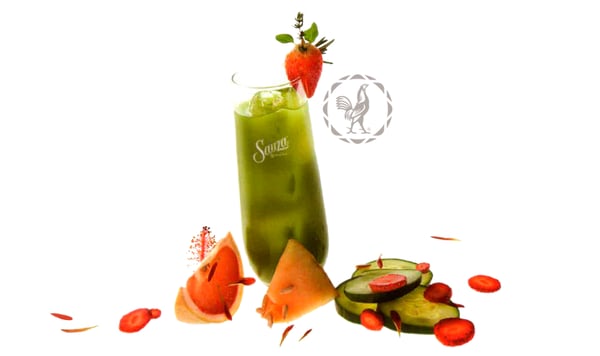 This is a Casa Sauza® creation, one that we can very much enjoy thanks to its fruity and herbal flavors. This drink highlights the strong notes of pepper and cooked agave that have been characteristic to the Sauza family for 100 Years.
This cocktail made with tequila serves 1 person and will take you only 5 minutes to prepare it.

Ingredients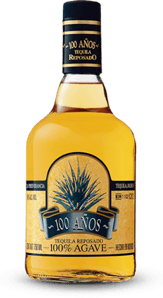 1.5 oz 100 Años® Reposado Tequila
1.5 oz Cantaloupe juice
0.5 oz Raspberry juice
2 oz Sweet lime juice
2 oz Cucumber juice (strained)
1 oz Agave syrup
6-7 ice cubes
2 oz Grapefruit soda
Decoration:
1 slice strawberry
3 Rosemary petals
Preparation
Pour the cantaloupe, raspberry, sweet lime, and cucumber juices into a mixing glass. Add the agave honey. Shake it with the ice and the 100 Años ® Reposado Tequila for around 25 sec and pour. Add the grapefruit soda.
Decoration
Serve in a high-ball glass with a slice of strawberry and rosemary petals.

We suggest you also try these other tequila-based cocktails:
Come to Casa Sauza and let our bartender prepare the most delicious tequila-based drinks for you. Have your tequila at Tequila!