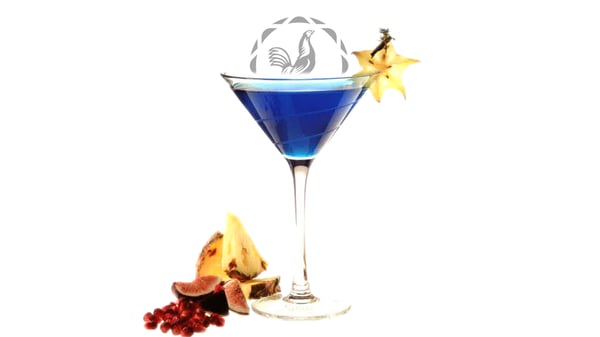 Noche con Estrella means a night with a star, playing both with the look of this drink and the nonliteral meaning of it (a night of good luck).
This is a fun tequila cocktail, very appropriate for a trendy and lively party with friends. Both its look (it does look like the night!) and taste will surprise your guests. ¡Salud!
Ingredients
2 oz Sauza® Silver Tequila
3 oz Curazao liqueur
1 oz pomegranate liqueur
2 oz cranberry juice
1 oz pineapple juice
7-9 ice cubes
Decoration:
Preparation
Pour all the ingredients into a cocktail shaker. Shake vigorously for 25 sec.
Presentation
Previously cool the glass in the fridge. Once cooled, pour the drink into it and decorate it with a slice of carambola.
Salud!
Want to expand your cocktails menu? Here are some more ideas:
Come and visit Casa Sauza; our bartender will prepare the best tequila-based drinks you'll ever have. Have a tequila-based drink right at Tequila, Jalisco!