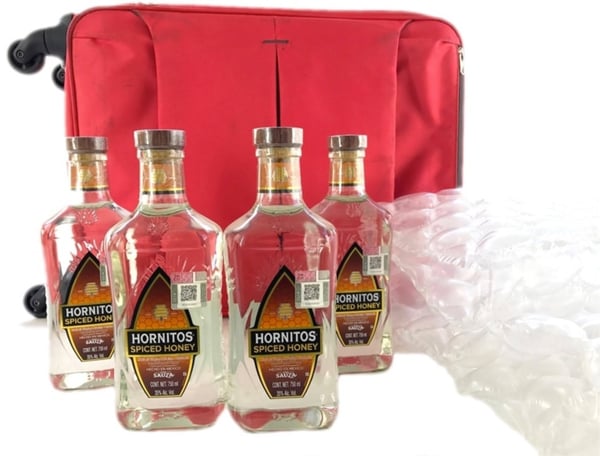 One of the most frequent questions I get asked is: How many tequila bottles can I carry in my baggage when I travel to the United States? How much alcohol can I bring to the United States? Considering that tequila is a representative product of Mexico, it is very common for people to want to bring it as a gift for relatives or friends who live in the USA. But in order not to have any setbacks upon your arrival, it is important to take into account the following considerations:
When traveling to the USA, the amount of alcoholic beverages that you can bring along without having to pay taxes is 1 liter.

However, the good news is that you can introduce more liters of tequila if you pay the corresponding import taxes for each additional liter, stating that they are for a gift or for personal consumption.
The Federal Government of the United States sets no limit to the amount of Alcohol that a visitor can import for his personal use, however, it must be a reasonable amount of alcohol, one that would not raise any suspicions of being used for commercial purposes, for which the Customs officer may require an official import license. As a general rule more than one box of Alcohol "is not" considered for personal use.
Foundations and provisions:

It is important to keep in mind that the laws and regulations for alcoholic beverages in the USA may vary depending on the state and the county.
For this reason I recommend that you verify not only the Federal laws but also the Local ones, depending on your final destination.

You should also keep in mind that there are states in which you will have to pay a special tax for each liter that you declare at the time of arrival, for example: in the state of Texas. (This tax varies depending on each state).



How many bottles of tequila can I take on the plane?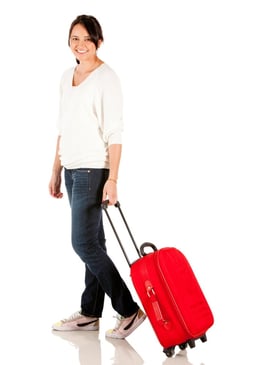 We recommend that you to follow the following requirements:
The tequila bottle must be carried in the plane's checked baggage, never in the hand luggage.
The grade of Alcoholic volume must be suitable for human consumption. The most common volume of alcohol for tequila in the United States is 40 ° vol. Alcohol. However, the volume of alcohol that you will find in the Mexican market varies depending on the kind or brand of tequila, and it can go from 35 ° Vol. Alcohol to 38 ° Vol. Alcohol, you can bring these along for sure.
The product must have a label and comply with the labeling rules, so it is recommended that you buy your tequila in an authorized establishment.
You must be of legal age, remember that in the USA it starts at 21 years old.
When you enter the United States, make sure you don't arrive at a "Dry County" where the alcohol is not allowed. Keep in mind that there are three states, Kansas, Mississippi, and Tennessee, are entirely dry by default. (With specific laws for the consumption of alcohol). In other words, it is very likely that these states will not allow you to import alcoholic beverages upon arrival.
Special Considerations
I recommend an adequate packaging for the bottles, to make sure that the product arrives in perfect conditions to its destination.

Keep in mind that the luggage that you check-in is subject to heavy maneuvers and operations. In addition, the bags are stowed, which may damage your bottles.

We recommend you pack your bottles with bubble wrap films. They come in different sizes and thicknesses and are very affordable.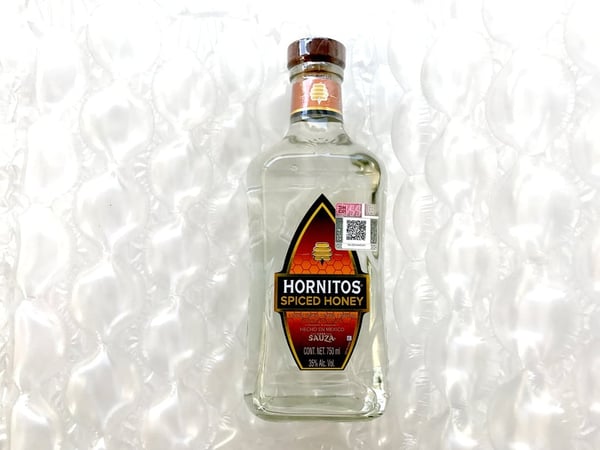 I hope this information comes in handy. Have an Excellent Trip! In my next article I will talk about the requirements that must be met by those who interested in importing alcoholic beverages, specifically tequila, to the US.
Are you a tequila lover? Come to Casa Sauza in Tequila, Jalisco and get to know all about the production of tequila. You cal also have a tequila (or two) at this magical Mexican town!