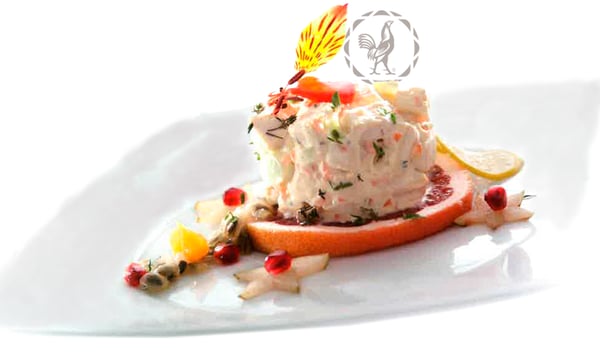 This dish is made with fresh herbs, curry and citrus fruits, and it provides a good amount of protein so no not only it is tasty but it is very nutritious as well. Due to its tender texture and its mild flavor, chicken allows you to combine it with different flavors. We suggest pairing this dish with a Silver Tequila or with Hornitos Plata Tequila, it will sure be an excellent meal for you and your guests.
Serves 4 people and takes 35 minutes to prepare.

Ingredients
2 Chicken breasts
15 g Red onion, diced
1 Carrot, diced
1 Celery
1 Spring onion's stalk
1 Red Serrano Pepper
1 Pink guava, diced
50 g Golden raisin
50 g chestnuts or cashew nuts
1 tsp Ground curry
150 g Natural yogurt
50 ml Milk cream
Olive oil
1 Canned orange slices
1/2 Red grapefruit
Wild rocket (Arugula) to taste, chopped
Preparation
Cook the chicken breasts in water for 15 minutes on high heat. Once cooked, let them cool and then cut into cubes. Set aside.
In a hot pan with some olive oil, cook the onion, carrot, celery, spring onion stalks and serrano pepper for 5 minutes. In a separate bowl, mix these vegetables with the chicken breast cubes. Add the guava, raisins and nuts. Season with curry, yogurt, cream and olive oil. Finally, add orange slices and arugula.
Plating
Cut the grapefruit into a 5 centimeters slice and place the chicken mix on top of it. You can use a food cutter to give the chicken a cylinder shape. Decorate with citrus fruits of the season. Serve with toast or/and salad (on a separate bowl).
Pair this easy-to-make yet delicious dish with a Silver Tequila or an Hornitos Plata Tequila.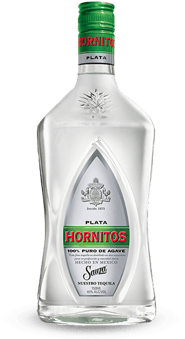 Find more food recipes to pair with tequila or made with tequila here:
Food Recipe to Pair with Tequila: "Sueños de mi Pueblo" Recipe

Haute cuisine recipe with tequila: Alma Reposado (Beef Tenderloin)
Sauza's Hornitaco, A Perfect Recipe to Pair with Tequila
Tequila-Based recipe: Abuelo Cenobio's Dessert
Come to Casa Sauza and let our chef prepare the most delicious tequila-based dishes for you. Have your tequila at Tequila!